Articles
Artist Jenna Spevack has converted everyday objects into minifarms.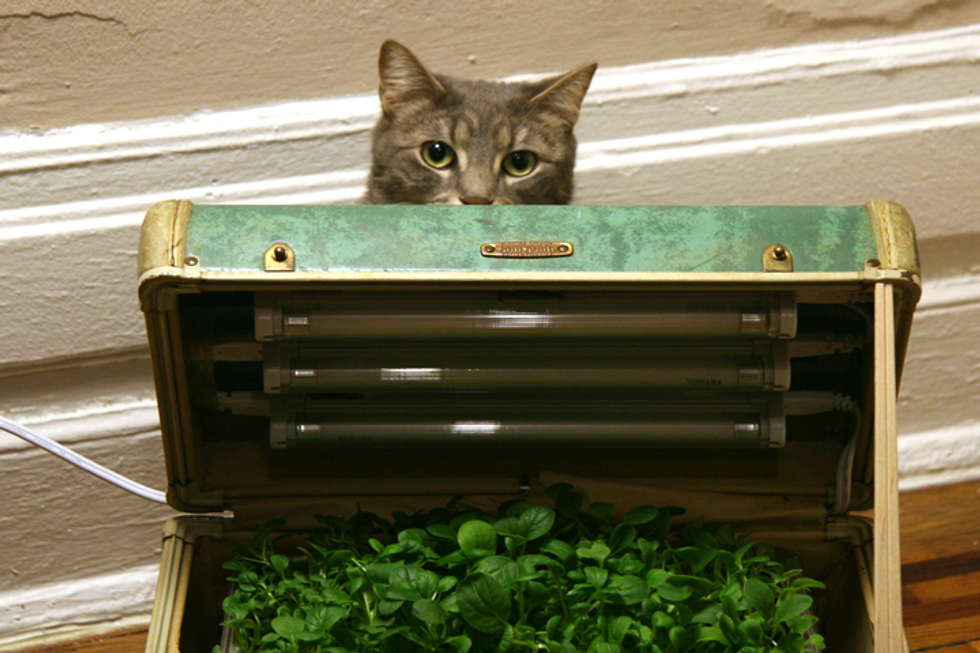 I was sitting on a desk in Jenna Spevack's studio for about 20 minutes before I realized it was actually a piece of art. It was a month before her the opening of her show, "8 Extraordinary Greens," and the pieces were still stuffed into her studio, a corner of
a vast shared space
on the 7th floor of a former bank in Brooklyn. Trays of Spevack's greens sat on the bookshelf, and she had shown me a small suitcase in which she'd installed one of the mini-farms. She had pulled out the table so we could sit down to talk, but I'd popped on top in order to sit a little closer to her. She hadn't said anything at the time, but when we started getting into the details of the show, she pointed under the table.
"Part of the show are these converted objects," she said. "So the desk you're sitting on has this converted farm underneath. You can still use it as a functioning desk but it also can grow food for you."