Articles
Hallway learning stations prove that learning can happen at any time and in any place.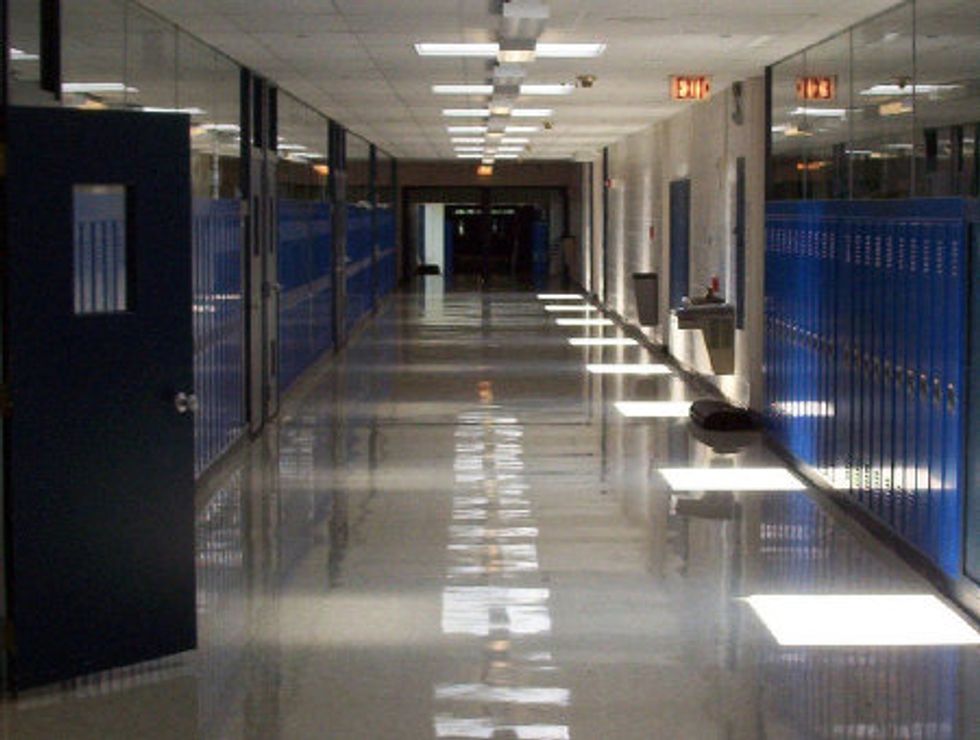 In any traditional school, the hallways are empty during class periods. Indeed, if you find any students wandering around without a hall pass, they're in trouble. So I was pretty intrigued to read about the
innovation happening in the hallways
of Dubiski Career High School in Grand Prairie, Texas. The school is bringing learning out of the classroom and putting desks and whiteboards into the space usually reserved for passing periods.
The two-year-old vocational school set up hallway-based learning stations across the three-story campus "to allow for presentations, formal lectures, and other similar learning experiences to occur." The school made the move to convey "that learning occurs in many different places and in many different ways." This doesn't mean there aren't still traditional classrooms at the school, but the hallway opens up a new realm of possibility. Literally.