Articles
We have to keep letting the nation's politicians and policymakers know that we won't stand for the decimation and dismantling of public education.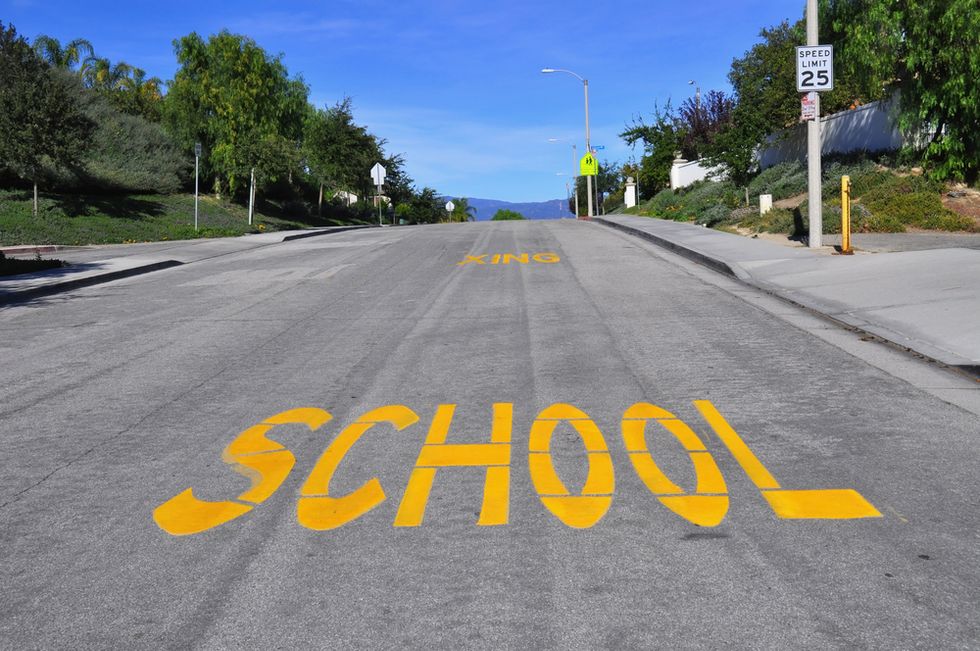 As I drove my 9-year-old fourth grader to school on Tuesday, he confessed to me that he was nervous about Election Day. Both he and his 11-year-old brother attend school in the Los Angeles Unified School District and have seen first-hand the decimation of public education due to $20 billion in education cuts. In the weeks leading up to the election, my sons heard plenty of straight talk about an additional $5.4 billion in cuts that would be triggered if
Proposition 30
, the
Schools & Local Safety Protection Act
, failed at the polls. "Will schools totally die if it doesn't pass?" he asked.
Fortunately, we won't have to find out the answer to that question. Californians came through for my son and the rest of the state's children and passed Prop 30, which will now provide up to $6 billion per year for public education—both K-12 and higher education—by temporarily increasing "personal income taxes on the highest earners—couples with incomes over $500,000 a year" and by raising the sales tax one quarter of one percent.
<p> The victory is a sure sign that Californians still believe in public education. As LAUSD School Board Member Steve Zimmer <a href="http://zimmer.laschoolboard.org/HopeOnTheHorizon" rel="nofollow" target="_blank">so aptly wrote</a> on his website, "It is no small thing that voters in our state voted to tax themselves in the midst of the worst budget crisis since the Great Depression." However, Zimmer cautioned that those who lead school districts must now "stabilize our schools and invest in programs that work for our children and their families."</p><p> Part of ensuring that happens rests on the shoulders of everyday citizens. Leading up to the election the grassroots organization <a href="http://www.good.is/posts/on-election-day-your-local-school-hangs-in-the-balance" rel="nofollow" target="_blank">Educate Our State</a> mobilized over 300 volunteers to hold over 100 <em>Yes For Education</em> events and even hosted a Twitter party—which I participated in—to educate people about the proposition. That Twitter chat reached 5 million individuals—many of whom surely went to the polls.</p><p> Educate Our State hopes to <a href="http://www.educateourstate.org/join" rel="nofollow" target="_blank">grow their movement</a> to 1 million people, but no matter where you live, there is surely a similar education group that needs your help and support so that the nation's politicians and policymakers know that we won't stand for the decimation and dismantling of public education. In his victory speech on Tuesday night, President Obama told us, "The role of citizens in our Democracy does not end with your vote." Get involved so that no one's child has to ever wonder again whether their schools are going to die.</p><p> <em>School sign painted on street photo via <a href="http://www.shutterstock.com/cat.mhtml?lang=en&amp;search_source=search_form&amp;version=llv1&amp;anyorall=all&amp;safesearch=1&amp;searchterm=california+school&amp;search_group=#id=82121953&amp;src=21a978675b2978cdd1b04e2fd7b13ade-1-0" rel="nofollow" target="_blank">Shutterstock </a></em></p><br/>