Articles
The Waiting for Superman star says teachers unions are to blame for everything wrong in public education.
\n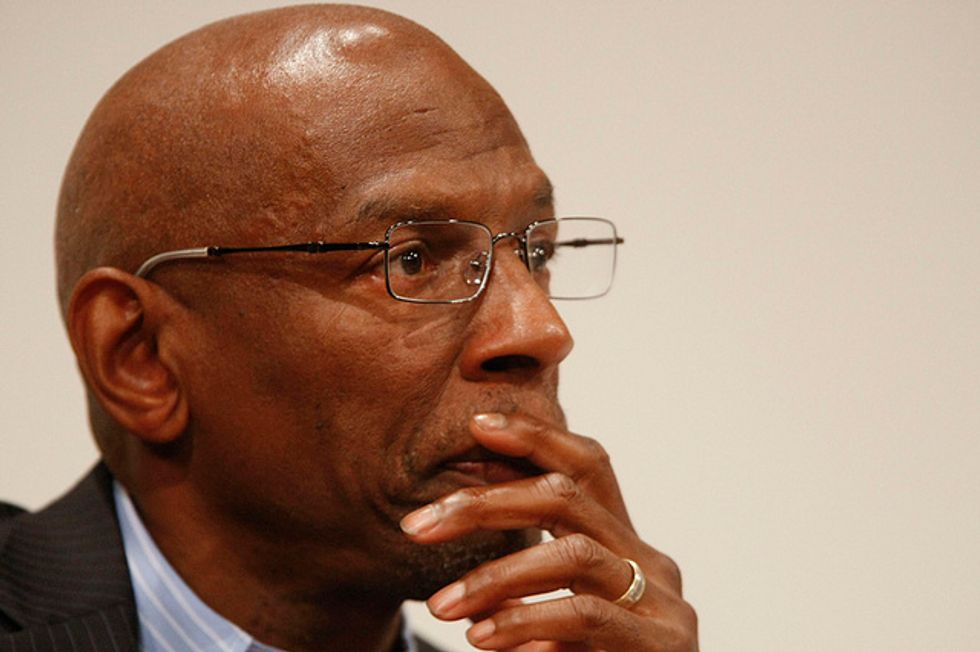 \n
Why isn't public education fixed yet? According to the
Harlem Children's Zone
founder and
Waiting for Superman
star Geoffrey Canada, if teachers unions didn't exist, all would be well in our nation's schools. Such talk is par for the course for Canada, but on Tuesday night's episode of
The Colbert Report
, he added something new to his education reform spiel. Canada claimed that racism has nothing to do with the achievement gap.
When Colbert asked Canada to explain what the achievement gap is, Canada replied, "As soon as we can test kids, we find between a 25- to 35-point difference between white kids and black kids in math and in reading."