Researchers think xenon gas could provide a solution for people suffering from emotional trauma.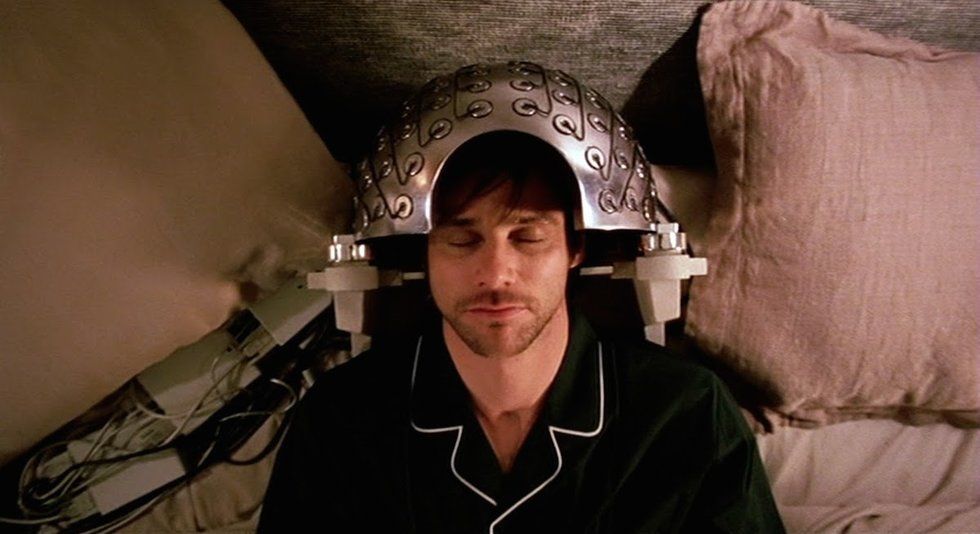 Screencap from Eternal Sunshine of the Spotless Mind.
Turns out, the only thing that's sci-fi about Eternal Sunshine of the Spotless Mind is its insistence that true love is real (kidding, kidding). Last summer, researchers at McLean Hospital, a psychiatric hospital of Harvard Medical School, published a study in the peer-reviewed scientific journal PLOS ONE about the use of xenon gas for "erasing" emotional memories. In a recent interview with VICE, Dr. Edward G. Meloni, an assistant psychologist at McLean Hospital who authored the study, says that their research could help treat sufferers of Post-Traumautic Stress Disorder (PTSD).
Articles