Articles
A Turkish real estate agency has put up a property listing for a $9.6 million ancient city.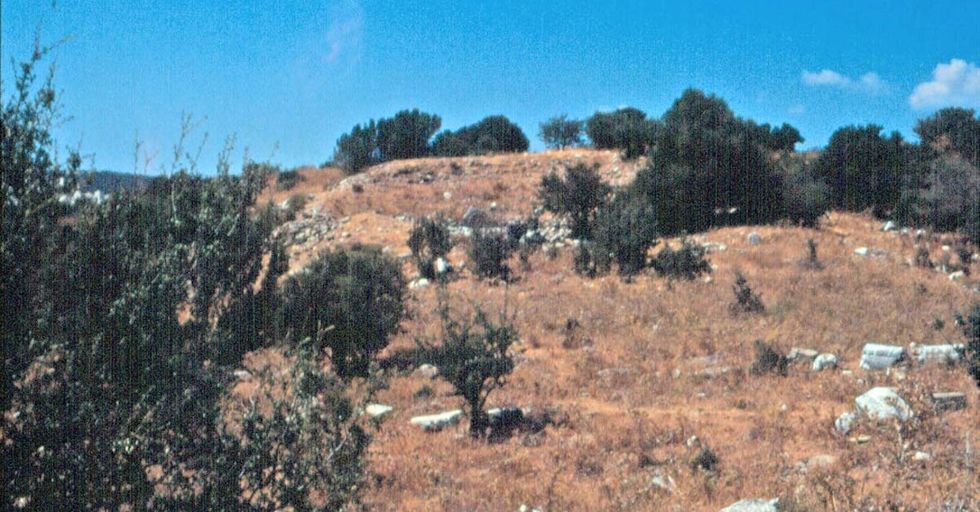 Bargylia. Image via Wikimedia Commons.
Finally, the gift you can buy for the guy who has everything: his very own ancient Turkish city. A Turkish real estate agency has just listed a 5th century Aegean town for sale at the completely affordable price of $9.6 million. The city comes with a pretty gnarly Greek origin myth: it's named Bargylia after the Greek figure Bargylos, who was killed after being kicked by Pegasus, the ancient winged stallion.
<p>The owners of Bargylia, which is located near the popular Turkish resort town of Bodrum, would potentially be able to enjoy some pretty extravagant amenities: an underground ampitheatre, the "remains" of a Roman bath, and a Byzantine-era necropolis (that's a cemetery for the rest of you plebes); "potentially" because the archaeological site has yet to be excavated. Still, that hasn't stopped this real estate agency from marketing the city as a summer home to potential buyers.</p><p>"A first degree archaeological site, facing the Bird Heaven Lake near the Boğaziçi Village, with full sea and lake view," says the real estate ad, according to Turkish news daily <em><a href="http://www.hurriyetdailynews.com/ancient-aeagen-city-with-sea-view-for-sale-by-real-estate-agency.aspx?pageID=517&amp;nID=76883&amp;NewsCatID=375">Hurriyet</a></em>.</p><p>The agency says there's already plenty of interest from buyers for the site, even though the law prohibits construction on "first-degree" archeaological sites. The entire affair has provoked the ire of local archaeologists, who hoped the government would be compelled to snap up the property. Unfortunately, a lack of funds means the Culture and Tourism Ministry won't be able to step in and save Bargylia from becoming the holiday home of some billionaire.</p><p>"Private ownership of those sites is obstructing archaeological work. However, the person or persons who acquire those sites can absolutely not conduct any construction activities," said Binnur Çelebi, a senior member of the Archaeologists' Association, to Turkish press. </p>