Articles
A new building in Vienna looks like a Jenga tower, with a twist in the waist.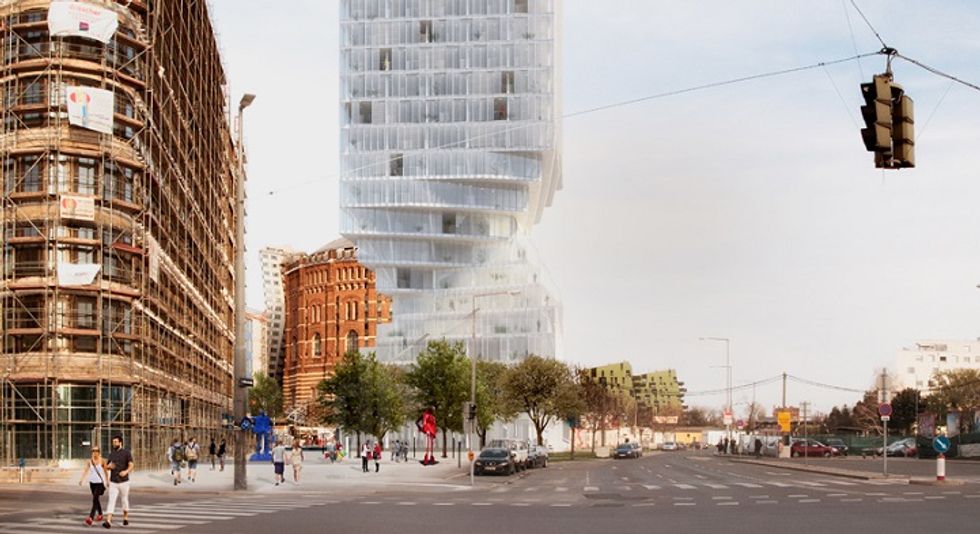 Illustrations by MVRDV
Architecture and design always look to expand the limits of convention. Recently, buildings have pushed the boundaries of strange and unconventional; some even seem to defy physics and safety, such as the proposed Dynamic Tower in Dubai and the 1004 foot Cayan Tower, which is the world's tallest tower with a 90 degree twist, also in Dubai. Vienna will join of the ranks of cities with bizarre and futuristic architecture with the Turm mit Taille building, which translates literally into "tower with a waist," according to Wired. It will be built in the Simmering district next to the famous Gasometers, four former gas tanks that are now used for residential and commercial purposes.