Articles
What happens when a neighborhood is transit-ready but its residents are transit-averse?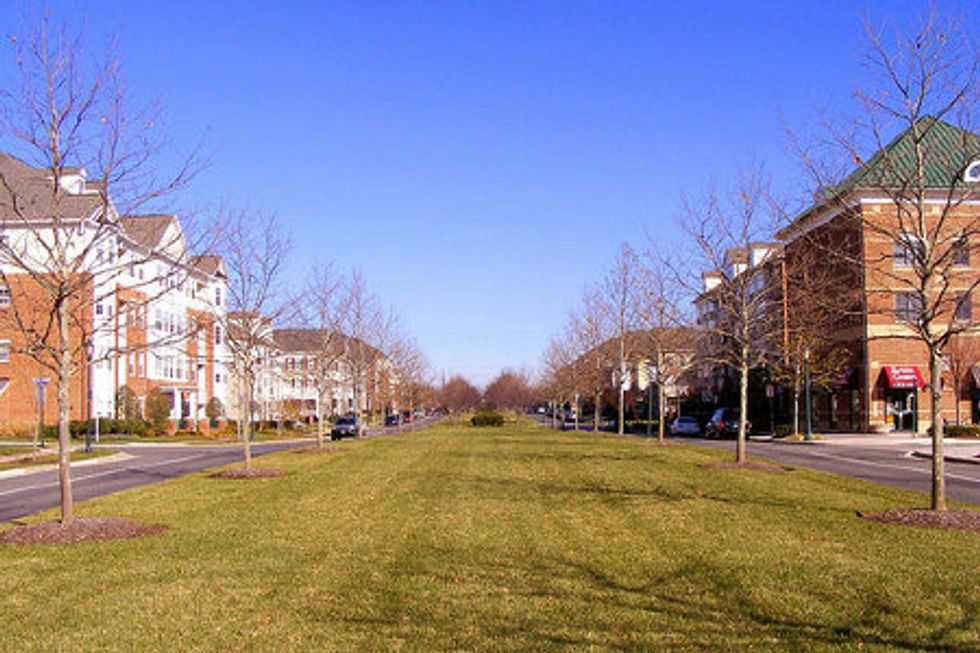 See that expansive patch of grass? That's where the light rail was supposed to go. But the residents of King Farm, a 440-acre community in the outer suburbs of Washington, D.C. who knowingly moved into this transit-ready development have decided
they don't actually want the transit
. In fact, a city council member and King Farm resident said the proposed light rail (which the community was designed around) would bring "no benefits" to the neighborhood while being "incredibly disruptive."
Such a reaction doesn't come as a complete surprise. A few years ago, I sat around a table with developers to plan a new housing development in Florida. Some of us were eager to make that community less car-dependent, others less so. My colleague and I presented several design options that would encourage people to walk and get to know their neighbors. One was the creation of a central location where residents would come to pick up their mail; another was a neighborhood cafe as an alternative to the proposed drive-thru Starbucks in a strip mall on the outskirts of town. As we were showing renderings, we were interrupted by a member of the team who said with no small hint of frustration in his voice, "Sorry, but you can't design for the way you want people to behave."