Articles
Liz Byron's running the 155-mile Marathon de Sable in Morocco to raise $50,000 for laptops for her sixth grade class.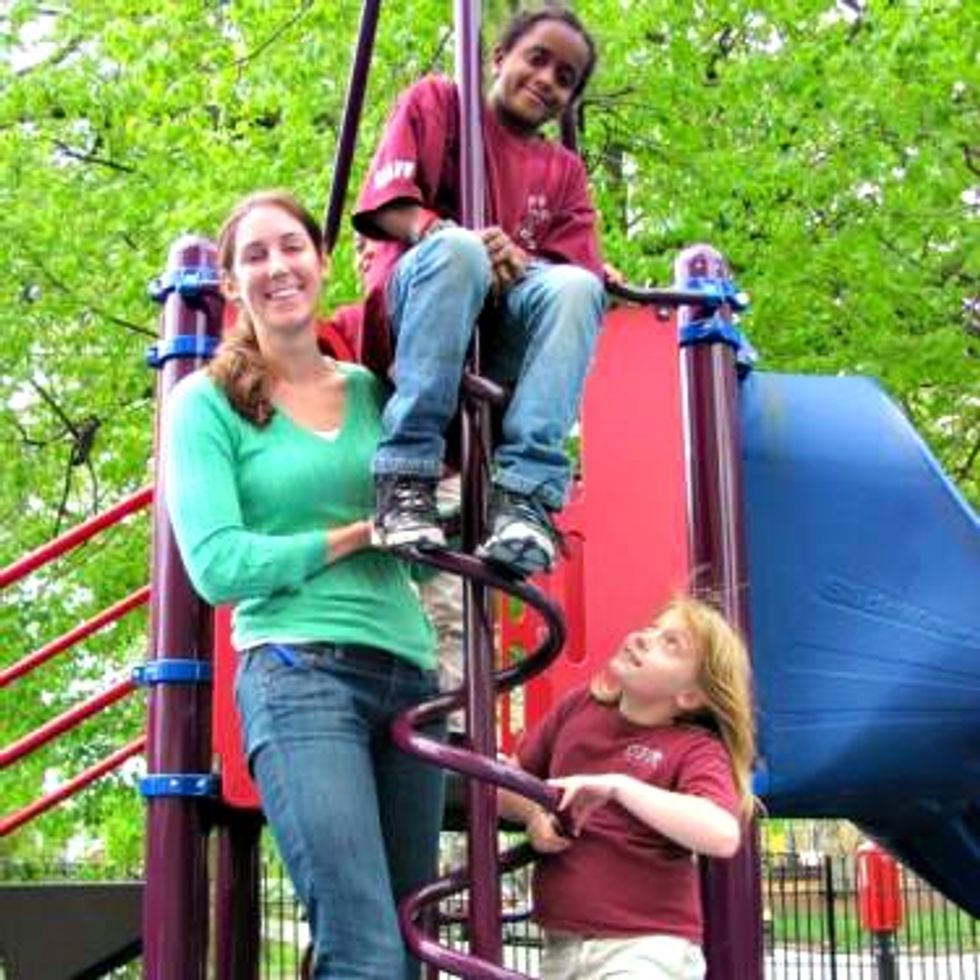 Boston teacher Liz Byron is really going the extra mile for her students—155 extra miles to be exact. In April 2013 Byron plans to run what's considered the world's most difficult race, the
Marathon de Sable
, through Morocco's section of the Sahara Desert. Runners carry their own food and supplies, "endure 120 degree heat, sand storms, and run between 26 and 50 miles a day." She's putting herself through such an extreme race to raise $50,000 to purchase a set of laptops for her sixth grade class at Gardner Pilot Academy in Boston.
Right now Byron's students have just four laptops to use, which makes it pretty tough to ensure that they're all digitally literate and able to access the wealth of educational resources available on the web. Given that 92 percent of Gardner's students live at or below the poverty line, it can't be assumed that they'll have access to technology at home, either. "It's frustrating to know that technology is so embedded in our lives and then you come to school and it's absent," Byron told local television station WBZ.
<p> Why take on a challenge like this? "It may seem like a crazy race but what we attempt to do every day as teachers is a bigger challenge than trying to run 155 miles in the Sahara," Byron says. So far she's raised a little over $9,100 towards her $50,000 goal.</p><p> Want to help her class get those laptops? <a href="http://www.crowdrise.com/wwwrunthesaharacom">Click here</a> to donate.</p><p> <em>Photo via Liz Byron's Crowdrise page.</em></p><br/>