Articles
A summer camp could be the first step toward the Khan Academy becoming a physical school.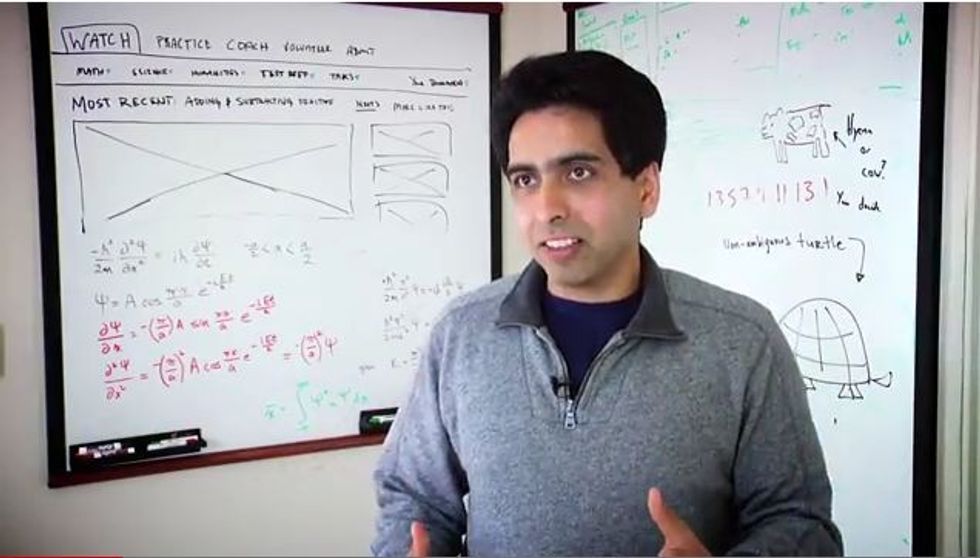 Could everyone's
favorite
virtual learning space, the
Khan Academy
, turn into a physical brick and mortar school? The answer is yes, at least for the summer. Founder Salman Khan is planning a Khan Academy summer camp for kids to be held in 2012 in the San Francisco Bay Area.
According to KQED/Mindshift, the camp will be modeled after the We Teach Science camp Khan co-organized two years ago in Silicon Valley. Far from the "flipped classroom" model Khan's popularized, that camp took a hands-on, project-based learning approach to learning science, technology, engineering, and math, and Khan wants his upcoming camp to do the same. "The videos are great for learning things at an academic level," says Khan. "You can learn intuition for what a derivative is and about Newtonian mechanics through the online exercises, but this is another level of learning."
<p> Indeed, Khan says the kind of learning he wants to see at the camp "lets you rethink what the physical experience should be like, what I'd call deeper, higher order type of stuff that most schools don't touch on right now." He hopes that the camp will give students a "more visceral, ingrained, intuitive sense of science and analytical thinking about the world around them than even most adults do." He also wants to use the camp experience to figure out exactly what kinds of learning exercises and approaches best engage students, are most effective at helping them learn, and can be easily reproduced by teachers during the regular school year.</p><p> Other than a general location for the camp, all the logistics—how many students will get to attend and how much it will cost—are still being worked out, but interested parents can <a href="http://bit.ly/shN0En%20">sign up</a> to get more information for their kids. Given the popularity of the videos, demand to attend the camp, which will likely be for middle and high school students, is sure to be high. As far as a long-term physical school, Khan says his first priority is building a full online curriculum, but he'd "like for something like that to happen." Given the quality of Khan's videos, if that ever does happen, it will certainly be a game changer for education.</p><br/>