Local architects and engineers devised a way to use destructive coastal rains to water gardens and reservoirs.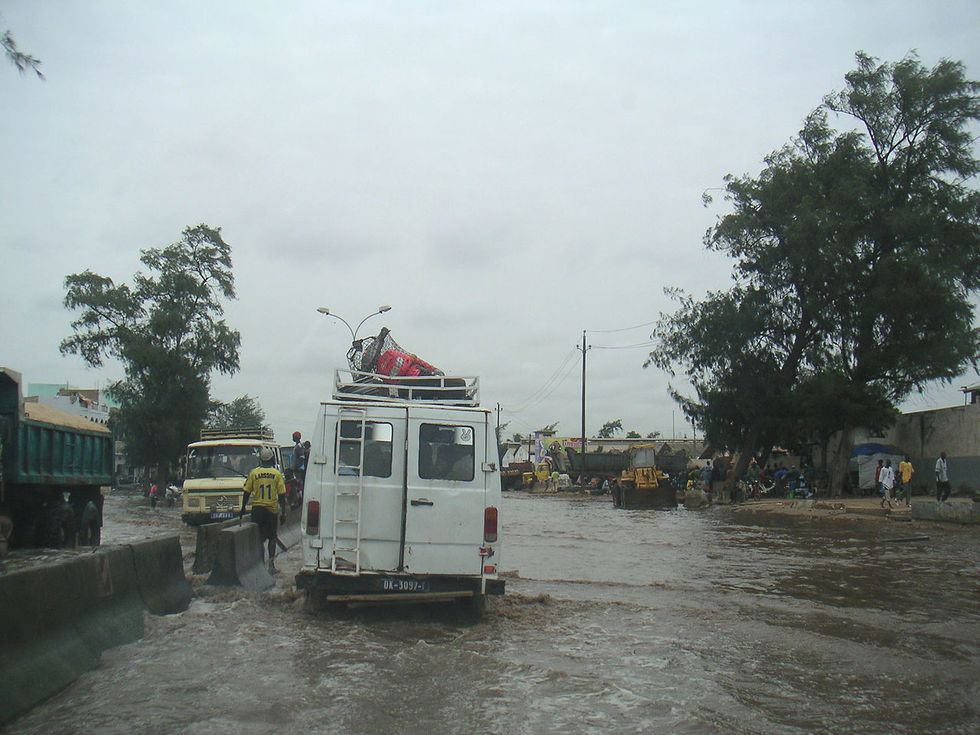 Flooding in Dakar, Senegal. Photo by MyriamLouviot via Wikimedia Commons
Every year, torrential floods thrash the coastal towns of Senegal. The waters have grown increasingly erratic and disastrous since the 1970s for a host of reasons. In bad years (like 2009) they've caused over $100 million in damages to the capital of Dakar alone, affecting hundreds of thousands of people with property damages, waterborne diseases, and dislocation. Although Senegal has a better track record than many of its neighbors in terms of infrastructure and government works, local authorities still scramble to respond to these deluges, assembling ad hoc parties to dig emergency canals and raising last-minute funds. Yet while officials and aid workers struggle year after year to dry out waterlogged towns, a group of local architects have devised a way to turn their floodwaters into an asset, channeling them into beautifying, moneymaking communal gardens, and greening up areas that are ironically parched for the bulk of the year.
Articles