A writer grows up and stops dancing to misogyny in the fourth round of our "Now and Then" series.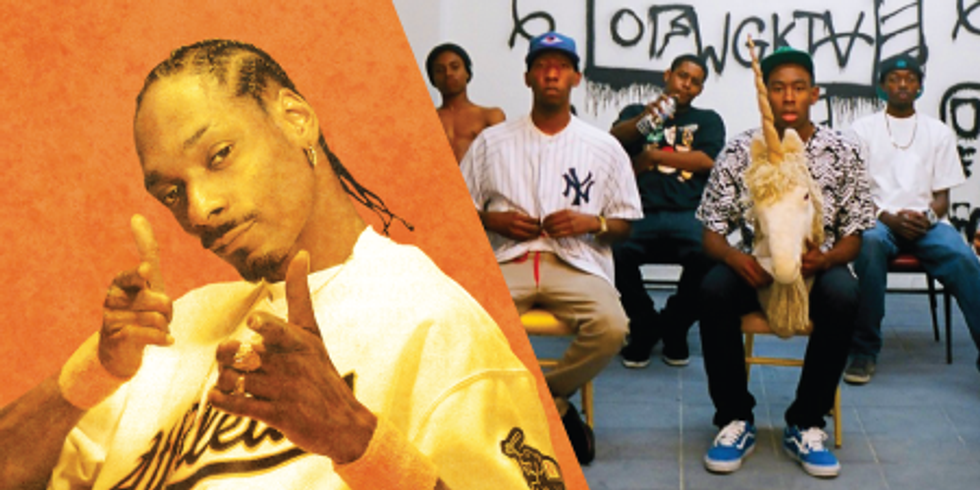 In our week-long series, Now and Then, GOOD writers each choose a beloved piece of pop culture from back in the day and pit it against its modern-day equivalent, with a fresh pair of adult eyes. May the best zeitgeist win.
I was 11 when Snoop Dogg's first album, Doggystyle, came out. That was gangsta rap's heyday, when MTV still played music videos by people like Snoop, Dr. Dre, Warren G, and the Dogg Pound Gangstaz, much to the dismay of my mother. At that time my mom was a principal at a middle school serving mostly low-income minorities in Tucson, Arizona. For her, gangs and the violence they wrought were an everyday reality, not entertainment. When I asked her if she'd buy me Doggystyle in a Wherehouse music store one afternoon, it was as if I'd asked her to buy me crack or a switchblade. "Absolutely not!" she gasped. That day, I had to make do with Digable Planets.
Articles