Articles
The project asks people to imagine a world where black life is valued.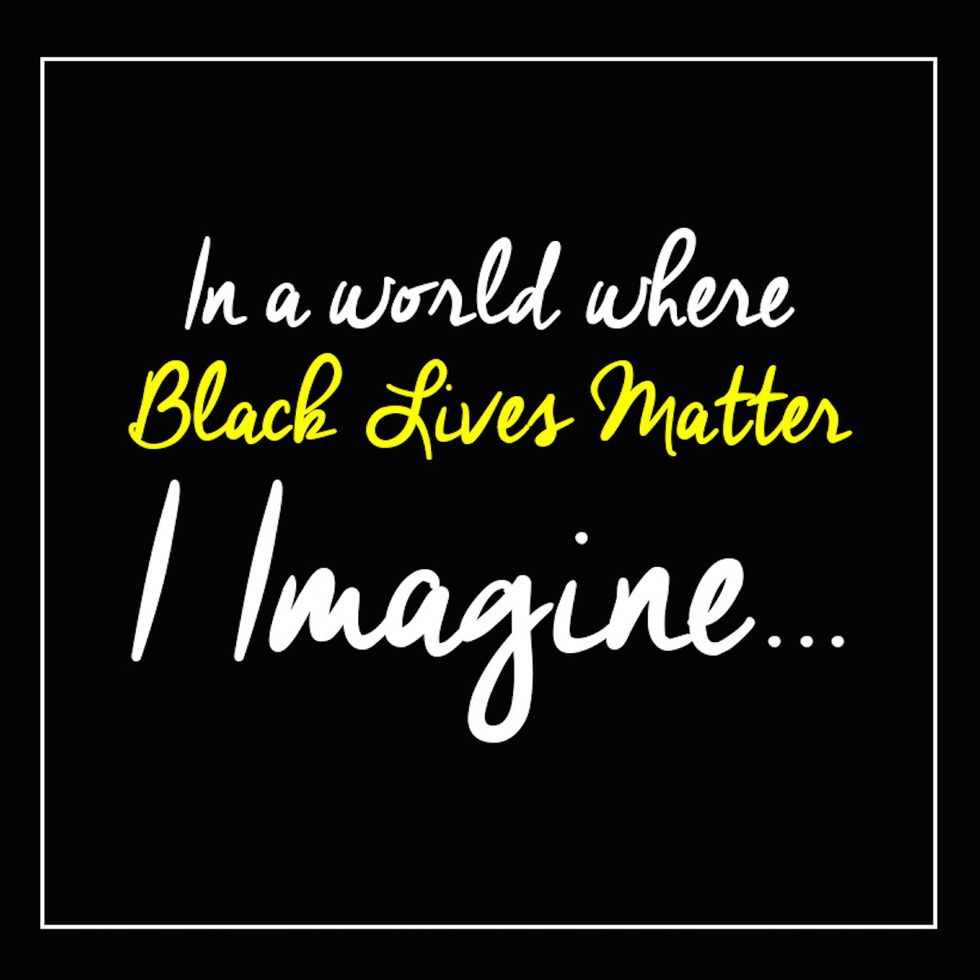 Image courtesy of Black Lives Matter.
Telling our stories is not just a political necessity, but also an opportunity for catharsis and public healing. Which is why we must be concerned when certain stories are marginalized by more mainstream—and perhaps more comfortable—narratives. A new project by Black Lives Matter, called I Imagine, intends to collect the stories of people around the U.S. and archive them in a public story bank. Calling on contributions from anyone who wants to share their vision, Black Lives Matter asks people to submit a short one to two-minute recording prompted by the phrase, "In a world where Black Lives Matter, I imagine..." Contributors will be compelled to share their dreams and imaginings of a future where black life is valued.
<p>"This is a way for us to combat the constant narrative of police violence against black bodies with something uplifting, something to dream with," said Los Angeles-based artist Tanya Bernard, a co-curator of the project, in a press release.</p><p>The project is being produced in conjunction with <a href="http://www.manifestjustice.org/">Manifest: Justice</a>, a social justice-themed pop-up art exhibition and event to take place in Los Angeles from May 1 to May 10. Patrisse Cullors, a co-founder of Black Lives Matter, hopes that the public story bank will "illustrate the resistance and resilience of these communities in the face of structural racism and a range of ideologies and practices that constitute state violence." <a href="http://blacklivesmatter.com/i-imagine-visions/patrisse-cullors/">Cullors</a> and Black Lives Matter co-founder <a href="http://blacklivesmatter.com/i-imagine-visions/alicia-garza/">Alicia Garza</a> are the first to contribute their recordings to the online bank.</p><p>"In a world where Black Lives Matter, I imagine freedom as past tense," said Cullors in her own contribution. "I imagine that our hashtags will only be used to praise the living. I imagine bounties of children. I imagine green everywhere. I imagine that families and communities are living arm-in-arm."</p><p>Listen to the rest of her audio piece and contribute your own <a href="http://blacklivesmatter.com/i-imagine/">here.</a></p>