Articles
After I attended my own college's Take Back the Night, I didn't feel empowered. I felt shaken and shamed.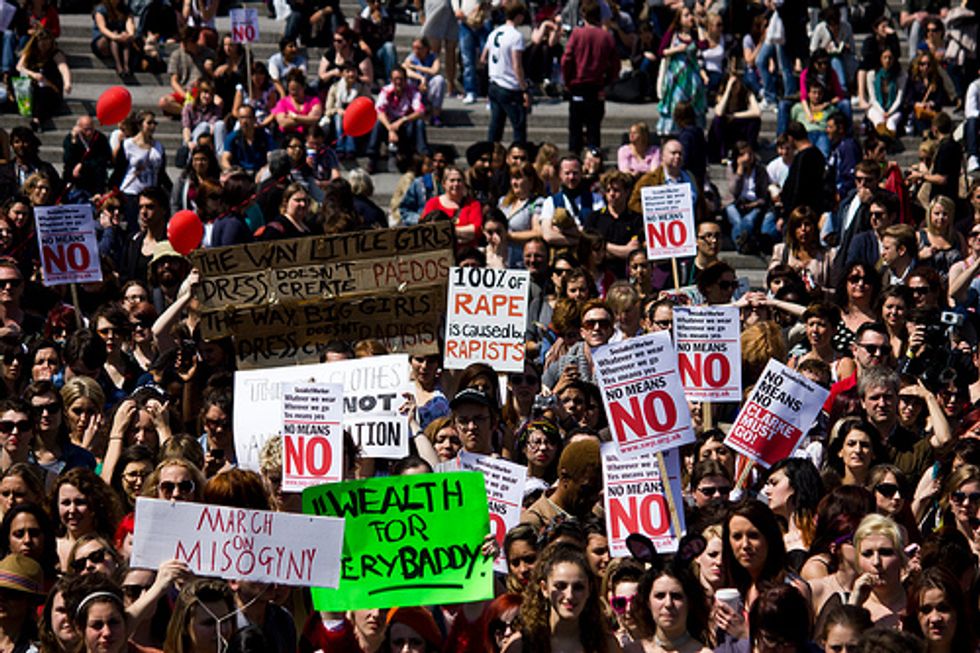 If you don't live on a college campus, you may not be aware that April is
Sexual Assault Awareness Month
. If you do live on one, you probably haven't gone a day without a reminder—in the form of a lecture, art exhibit, poetry slam, speakout, and, most prominently, a "Take Back the Night" march.
It makes sense for colleges to pay special attention to the epidemic of sexual violence—the Department of Justice estimates that one in five women will be sexually assaulted during their college years. But "raising awareness" is a well-established institutional trick to avoid addressing a problem head-on. In SAAM's case, that strategy can backfire, shaming sexual assault victims further. I know because that's what happened to me.