How a group of childhood friends from Minnesota are turning unloved, discarded wood into gorgeous new designs.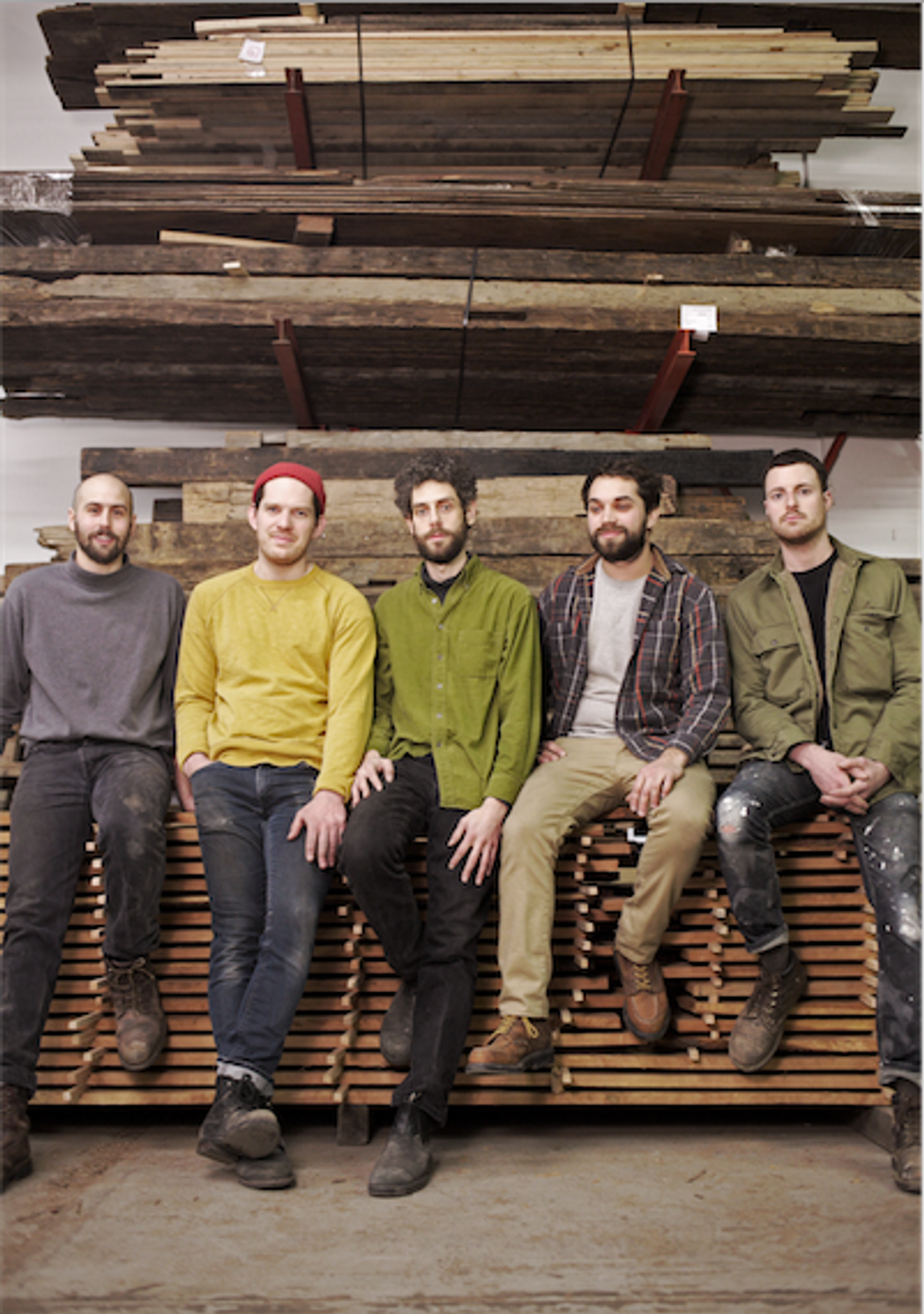 Ellis Isenberg, Alexander Bender, Sam Welch, Tim Knight, and Graham Steffen in the Tri-Lox workshop.
Over the last few decades, Brooklyn as a "brand" has become shorthand for young, creative, and talented. One design group that's managed to stand out in this landscape already saturated with innovative ideas and individuals is Greenpoint's Tri-Lox studio and millworks. Known in both the fabrication and fine art communities for turning discarded resources—like wood from old barns and demolished buildings—into stunning, handmade designs, their diverse client base ranges from art museums to restaurants to pop stars. One of their most recognizable projects thus far has been a series of interiors for NYC's fast expanding cult burger joint Shake Shack that, beginning next month, will include a bespoke wood-paneled room for a new London location.
Features