Across Panama City, potholes have begun tweeting at the Department of Public Works in order to shame them into action.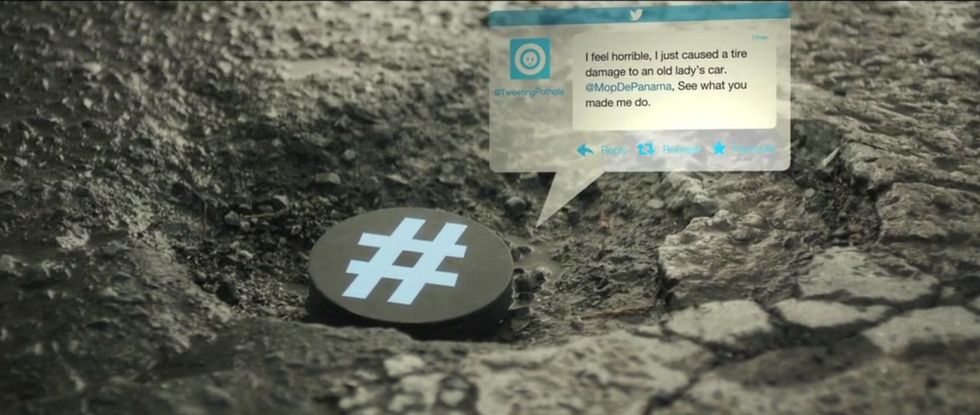 image via vimeo screen capture
Panama City has a pothole problem. Its roads are full of cracks, pockmarks, and craters, all of which turn a simple drive into an automotive obstacle course. Drivers are forced to dangerously swerve around the offending holes, or risk serious damage to their car's suspension system. But while potholes represent a serious detriment to public safety (to say nothing of municipal beautification and civic pride), they're often towards the bottom of the totem pole when it comes to a city's allocation of funds and resources. They become, in many cases, simply an unpleasant fact of life.
Articles