Articles
Meet the stunning Vega and the creators behind the sleek supercar.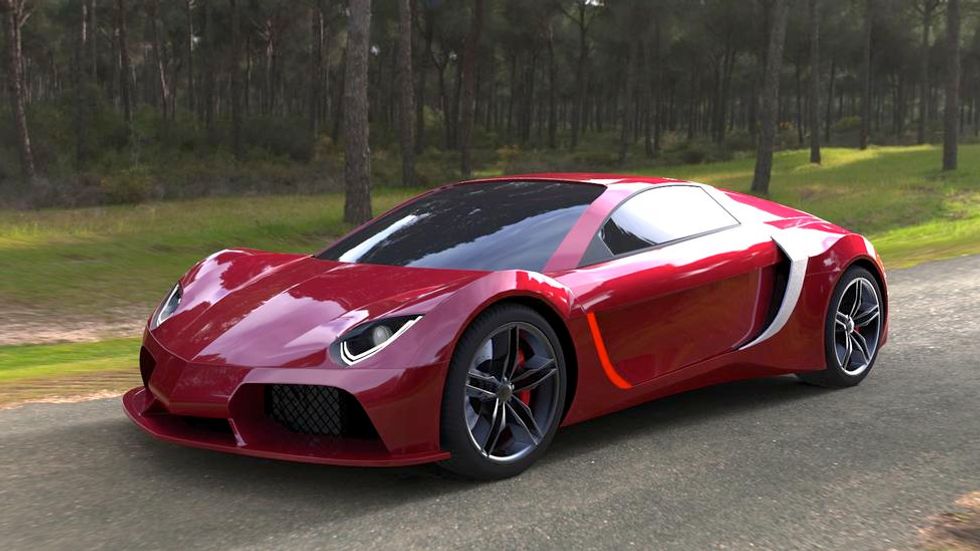 Photo via CodeGen International
After the devastating tsunami in 2004 and the end of a 26-year long civil war, Sri Lanka's road to recovery has been long, but hopeful. The BBC reports that "per capita income of the country has doubled since 2005, and the nation's cellular subscriber base has grown 550 percent between 2005 and 2010." Additionally, Sri Lanka was the first South Asian country to establish mobile broadband technology.
<p>However, the island nation seems like one of the more unlikely places to imagine as the birthplace of a new supercar, named the Vega. But the team behind the Vega, both the financial investors and the engineers, has the credentials to prove that the supercar is possible.</p><p>The car's design is a sophisticated silhouette worthy of a <a href="http://www.bbc.com/autos/story/20130213-boutique-hypercars">boutique hypercar</a>, but what lies under the hood is even more impressive and innovative. The Vega boasts a 900 horsepower engine (powered by dual electric motors) with 540 pound-feet of torque, a "state of the art motor controller," and lithium batter modules that have "a number of innovations in packaging, safety, battery management, system hardware, and firmware and software," Dr. Beshan Kulapala, the Vega project manager, told <a href="http://www.bbc.com/autos/story/20150211-meet-vega-sri-lankas-900-horsepower-supercar">the BBC.</a></p><p>The Vega is the dream of Harsha Subasinghe, the CEO of CodeGen, which is a software development company that focuses on travel and tourism. As a result, the endeavor to build Vega is entirely new for Subasinghe. He has larger plans though for the supercar besides breaking the standard 4 seconds to go zero-to 60. Subasinghe wants the Vega to represent Sri Lankans' ability to develop advanced transportation technology.</p><p>"Getting people to believe that a complex engineering project like a supercar can come from Sri Lanka is a huge challenge for us," Kulapala told the BBC. "This country produces some of the best engineers in the world, but in the past we've been afraid to commit to innovative product development for fear of losing, or being ridiculed."</p><p>If successful, the Vega also presents economic opportunities. Kulapala told <a href="http://www.dailymirror.lk/56479/sri-lanka-s-first-electric-super-car-to-cost-over-us-400-000">The Daily Mirror</a> that if Sri Lanka relied completely on electric cars, the country could save US $2.5 billion a year on energy.</p><p>The Vega is expected to roll out in April with a price tag of more than $400,000.</p>