Articles
Estrogen-laced plastics and a look at the art of wine label writing in today's daily roundup of what we're reading at GOOD Food HQ. Enjoy!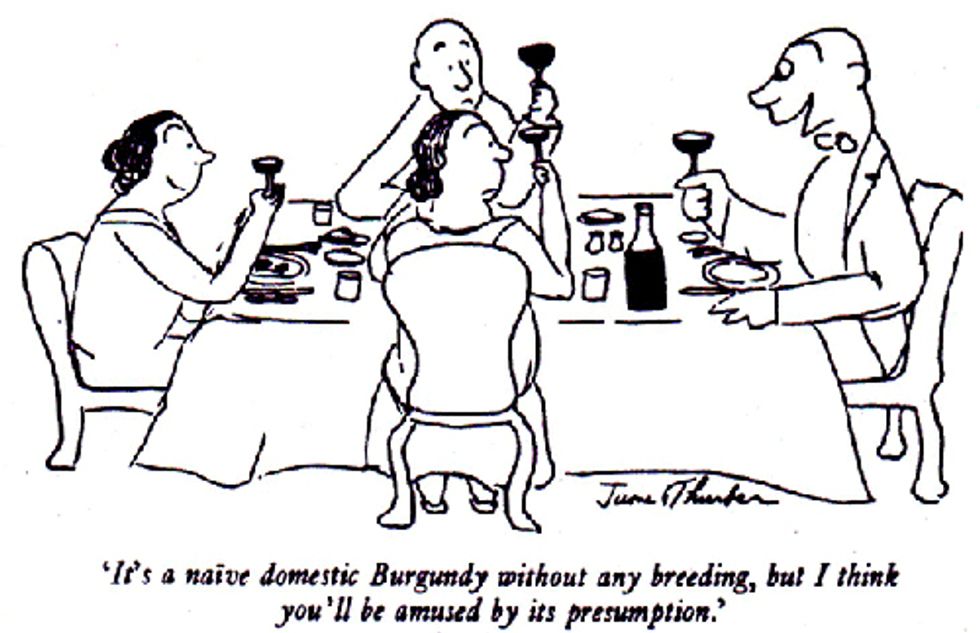 Listen to the incredible story of chef
Grant Achatz
and
what tongue cancer taught him about his sense of taste
.
The majority of BPA-free plastics also have high levels of estrogenic activity.
<p> Vladimir Mironov, an <a href="../../../post/a-carnery-where-meat-gets-manufactured-in-the-future/">in-vitro meat researcher in South Carolina</a>, has been <a href="http://www.nature.com/news/2011/110225/full/news.2011.119.html?s=news_rss">indefinitely suspended from his job</a>.</p><p> <a href="http://www.porknetwork.com/pork-news/latest/New-pork--slogan-designed-to-inspire-consumers--117395948.html">It's no longer the other white meat</a>. "Pork. Be inspired."</p><p> <a href="http://www.avclub.com/articles/new-fastfood-roundup-taco-bell-beefy-crunch-burrit,52698/">This</a> is how to review fast food. Sample: "The burger has a spongy texture, and leaks juices that taste like mortality."</p><p> And, finally, a long read for the weekend: <a href="http://www.ediblegeography.com/land-language-and-wine-labels-an-interview-with-william-l-fox/">A conversation with William L. Fox</a>, respected author, former poet, and Director of the <a href="http://artenvironment.ning.com/">Center for Art + Environment</a> at the Nevada Museum of Art who, it turns out, has occasionally moonlighted as a wine label writer:</p><blockquote> <p> A back wine label is the ultimate in the blurbing business. If you think Stephen King's blurbs have to be a paragon of precision, think about how compact the back label of a wine bottle is. You have so few words—eighty would be lengthy.</p>\n</blockquote><p> <em><a href="../../../tag/dietary-supplements">Dietary Supplements</a> is a daily round-up of what we're reading at GOOD Food HQ</em>.</p><p> <em>Cartoon by James Thurber for The New Yorker, <a href="http://www.texashillcountryfoodie.com/Wine/AllYouNeedToKnow.htm">via</a>.</em></p><br/>