In March, we asked you, the GOOD community, to send us photos of your local gas prices. See the winning picture inside.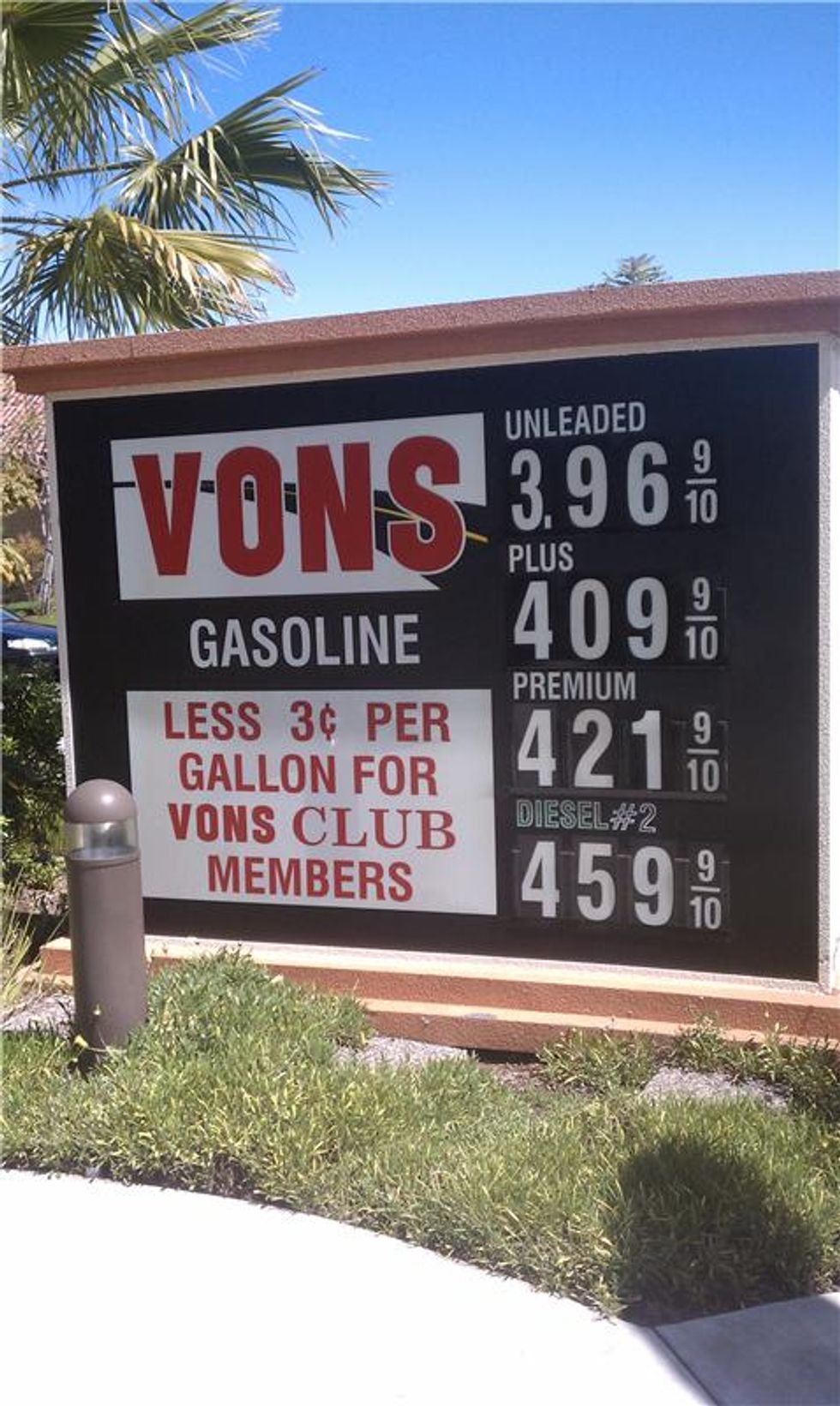 Each month we ask the GOOD community to help us create a Picture Show. In March,
we asked you to share with us your local gas prices
. Our goal was to see varying prices in gas throughout the country, and even internationally. Take a look in our
Picture Show
.
While this project was mostly just about seeing gas prices in different states, we asked the community to vote on their favorite image. And the GOOD community did just that. We're happy to announce our winner Kyle Craft, resident of Pacific Beach, California, where gas costs between $3.96 and $4.59 per gallon.
Articles