Over 35,000 people showed up for one single yoga class in India. Thousands followed worldwide.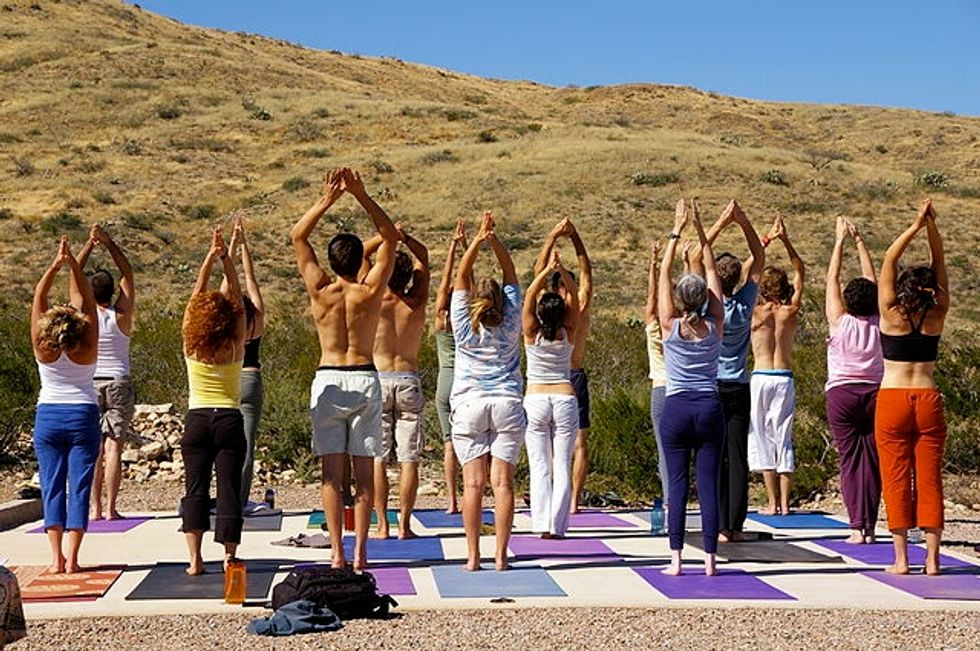 Image via Flickr user Diamond Mountain
Yoga in America tends to take place in small intimate studios or large public parks, running the gamut from gorgeous to gross. But just yesterday, millions across the U.S. and the world over came together to celebrate the first ever International Yoga Day. In the city of New Delhi, India alone, over 35,000 people stretched out together, hoping to break the Guinness World Record for the largest number of people in a single yoga class.
Articles