Articles
A new independent global network just launched in Cancun will help track countries' progress on climate change pledges.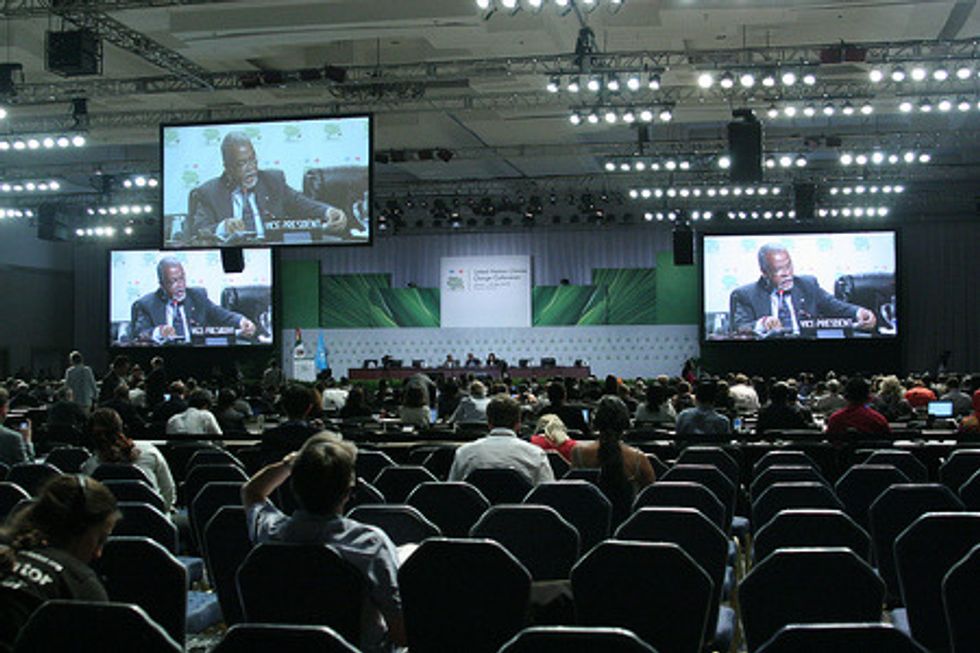 One of the biggest hurdles in the international climate negotiations—and there are plenty—is a lack of trust. More specifically, even if delegates make wonderful pledges to cut emissions or provide adaptation funds, nobody trusts that the nations are going to actually going to deliver on those pledges. Mainly, this is a problem of metrics and reliable, standardized measurements, or lack thereof. Up until now, countries monitored, measured, and reported on themselves.
Addressing precisely this problem, the World Resources Institute—along with a slew of international partners—has launched the Open Climate Network, which is something of an international climate auditing system.