Bob Parsons says he's helping out Zimbabwe by killing elephants in the middle of the night. Commenters on his video disagree.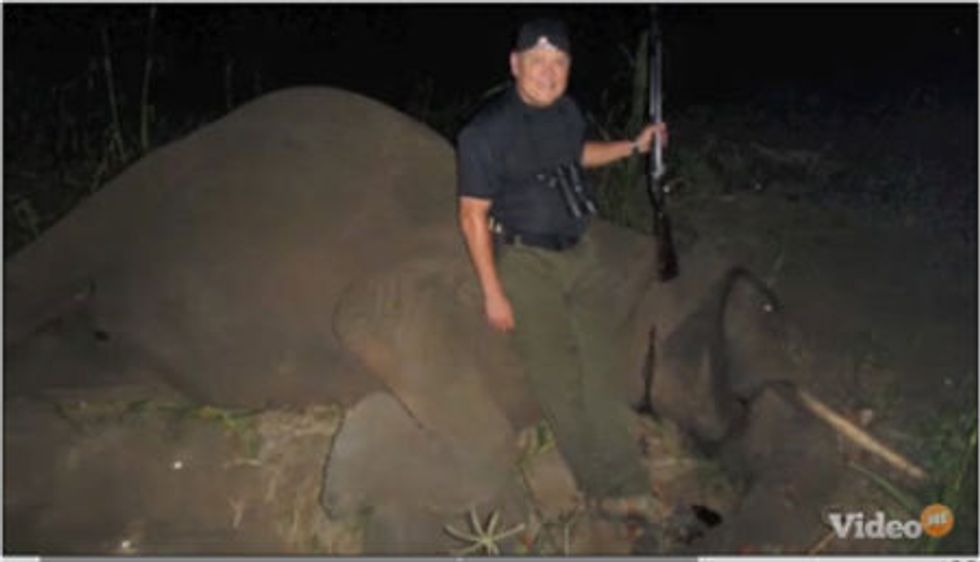 A warning: The video below is pretty graphic. It depicts GoDaddy.com CEO Bob Parsons on a hunting expedition in Zimbabwe earlier this month. In the middle of the night, Parsons, along with his African guides, ambush and shoot what Parsons calls a "problem elephant": "[Zimbabweans] have very little," says Parsons. "Many die each year from starvation and one of the problems they have is the elephants, of which there are thousands and thousands, that trash many of their fields destroying the crops."
The morning after Parsons kills the elephant, he videotapes hungry Zimbabweans as they field dress the bull in a frantic quest for food. "These people have literally nothing and when an elephant is killed it's a big event for them," says Parsons. "They are going to be able to eat some protein. This is no different than you or I eating beef."
Articles