Articles
Welcome to the first-ever edition of Extra Credit, a daily roundup of noteworthy education stories.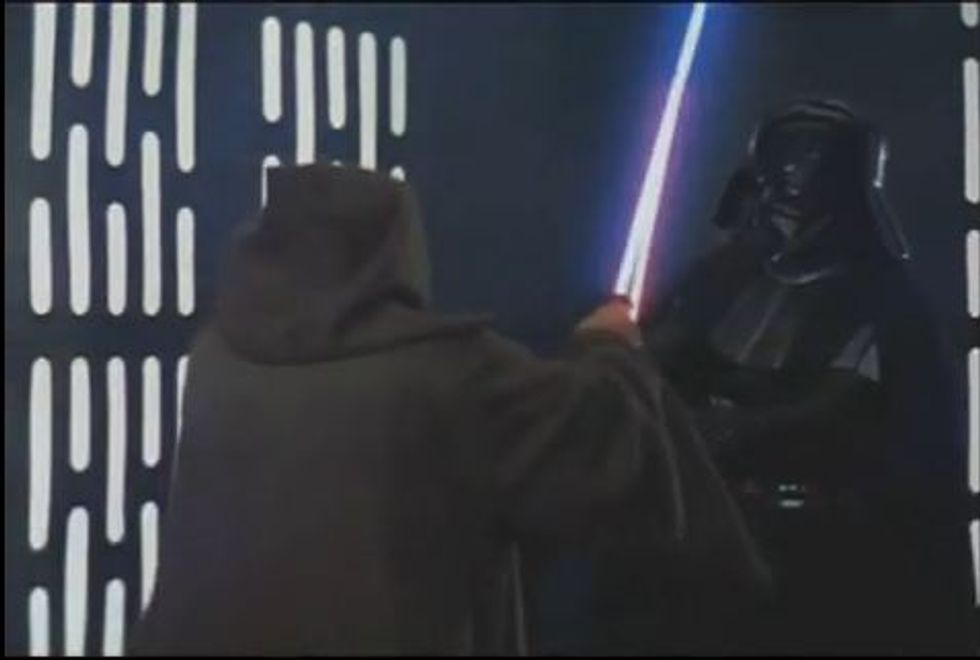 Taking a cue from GOOD's
Food
and
Environment
editors (and myriad other online writers), I'm doing a daily roundup of all the intriguing and noteworthy education stories I came across in the course of a day, but didn't get around to writing about. Here's the first edition:
The esteemed Daniel Pink pokes holes in the ever popular idea that trying teacher pay to student standardized test results works.
<p> Next month marks the 28th anniversary of the groundbreaking 1983 education report "A Nation at Risk." Yang Zhao does an awesome (and on-point) <a href="http://edge.ascd.org/_A-Nation-at-Risk-Edited-by-Yong-Zhao/blog/3388262/127586.html">mock rewrite</a> for the 21st century. </p><p> A New York City principal <a href="http://newyork.cbslocal.com/2011/03/18/phys-ed-fiasco-principal-forgets-to-schedule-gym-chaos-ensues/">forgot to schedule gym class</a>—and now a bunch of seniors might not graduate. Oops.</p><p> Blogger E.D. Kain wonders if controversial Wisconsin governor Scott Walker is <a href="http://blogs.forbes.com/erikkain/2011/03/17/scott-walker-is-the-new-face-of-education-reform/">the new face of education reform</a>.</p><p> California schools face an unprecedented <a href="http://www.mercurynews.com/news/ci_17645298?nclick_check=1">$4.5 billion in education cuts</a> and 19,000 teachers <a href="http://www.msnbc.msn.com/id/42100001/ns/us_news/">received pink slips</a>. But Arne Duncan is <a href="http://www.wnyc.org/blogs/wnyc-news-blog/2011/mar/17/ed-secretary-backs-end-lifo-urges-new-teacher-evaluations/">flip flopping</a> on whether he's for or against using teacher seniority in layoff decisions.</p><p> And finally, for all you Star Wars fans: There's <a href="http://latino.foxnews.com/latino/lifestyle/2011/03/11/star-wars-school-opens-chile-teach-children-martial-arts/#ixzz1GzhXrKEo">a new martial arts school in Chile called the Jedi Temple</a>, and yes, the students use light sabers.</p><p> <em>Extra Credit is a daily round-up of what we're reading at GOOD Education HQ. </em></p><br/>