Articles
A new collaborative exhibit raises questions about how we navigate the complex relationship between arts and crafts.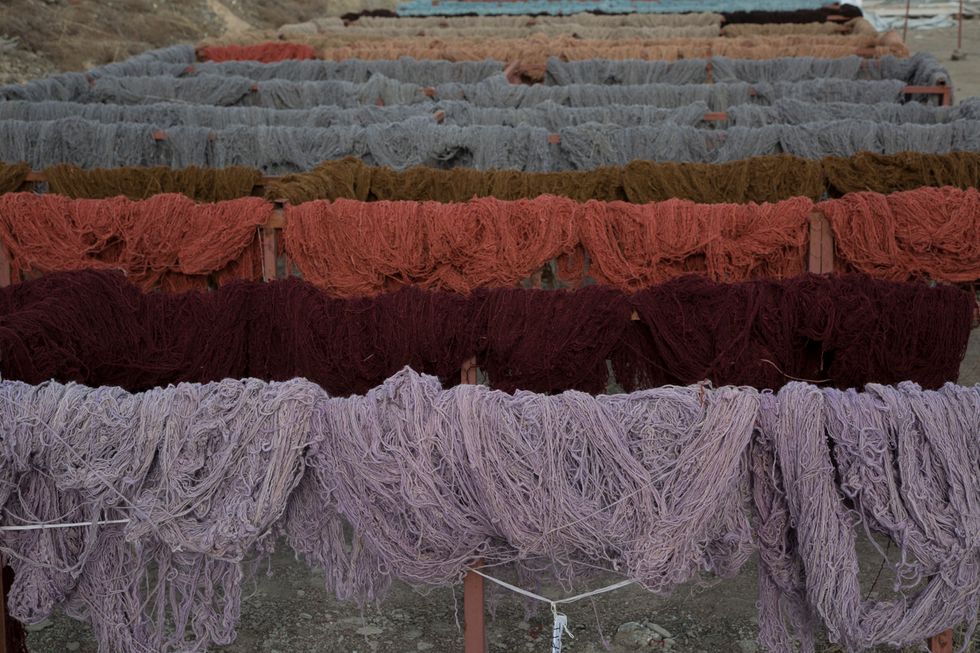 Carpet production center outside of Kabul
Last weekend, the Hammer Museum in Los Angeles debuted a new exhibition called The Afghan Carpet Project, a special show that represents the collaborative efforts of Afghan carpet weavers and six L.A. artists—Lisa Anne Auerbach, Liz Craft, Meg Cranston, Francesca Gabbiani, Jennifer Guidi, and Toba Khedoori. Last year, these artists took a trip to Kabul and Bamiyan, organized by the non-profit organization AfghanMade, where they observed the "craft and production process" of the carpet weavers, and then drew up designs for their own carpets. The Hammer Museum show includes the six carpets that resulted from this trip, designed by the L.A. artists and weaved by the Afghan artisans, as well as photographs of the trip, taken by Auerbach.