"A year ago, yes, it was a guess, it was a risk, today it's not."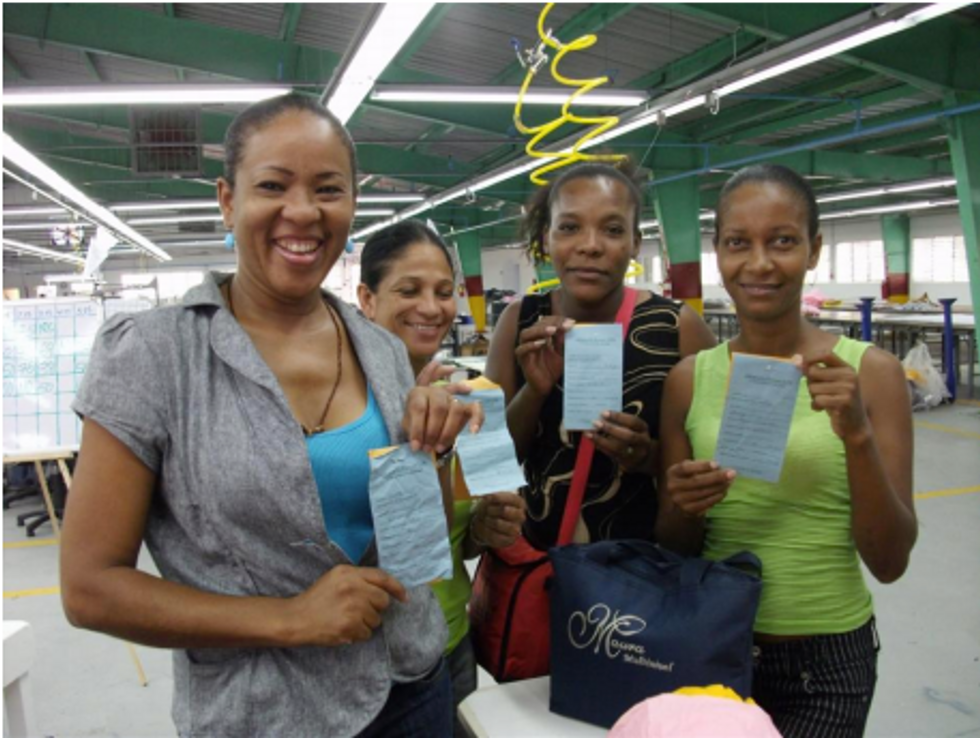 Joe Bozich, the CEO of Knight's Apparel—the largest provider of branded apparel to colleges and universities—got to know the Workers Rights Consortium when the labor organization's director called him five years ago to tell him about a human rights problem at his factory in the Philippines.
"I don't have a factory in the Philipines," Bozich replied, before learning that a recent acquisition had brought that factory under his control. The company has stringent labor rights code of conduct, which includes twice-yearly surprise inspections by independent organizations. Bozich's company worked with the WRC to resolve the problem.
Articles