Over a year later, Angeles National Forest has still not recovered from the worst fires in L.A. history. TreePeople is leading tree-planting efforts.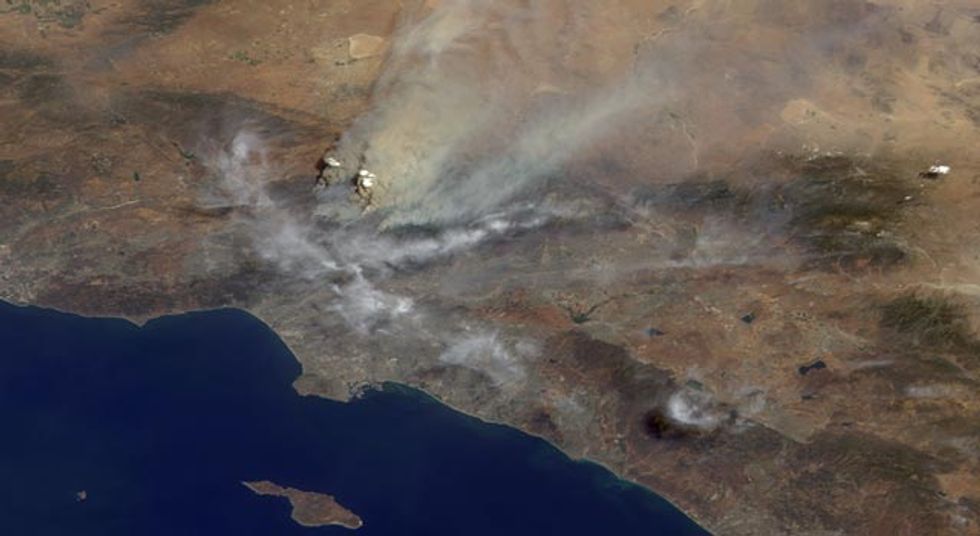 Winter in Los Angeles might not bring true wintry weather (unless you count last weekend's "
graupel
" in Burbank), but we do face a far more frightening threat, thanks to the massive forest fire that swept through Angeles National Forest in 2009. The mountains in Los Angeles County have still not recovered from the Station Fire, which burned 160,577 acres over the course of two months. And in the winter, when rains saturate the ground, entire hillsides slide towards people's homes like wet chocolate cake.
Even though I know the loss of vegetation can be dangerous, when I saw a call from TreePeople, a local environmental nonprofit, to help replant those hillsides with new trees, I was a little confused. Haven't we been told that these kinds of fires are a natural part of the Southern California ecosystem, and that some parched hillsides even need the fires to properly replenish their nutrients?
Articles