Articles
Güvenç Özel shows how a digital solution can augment a physical problem.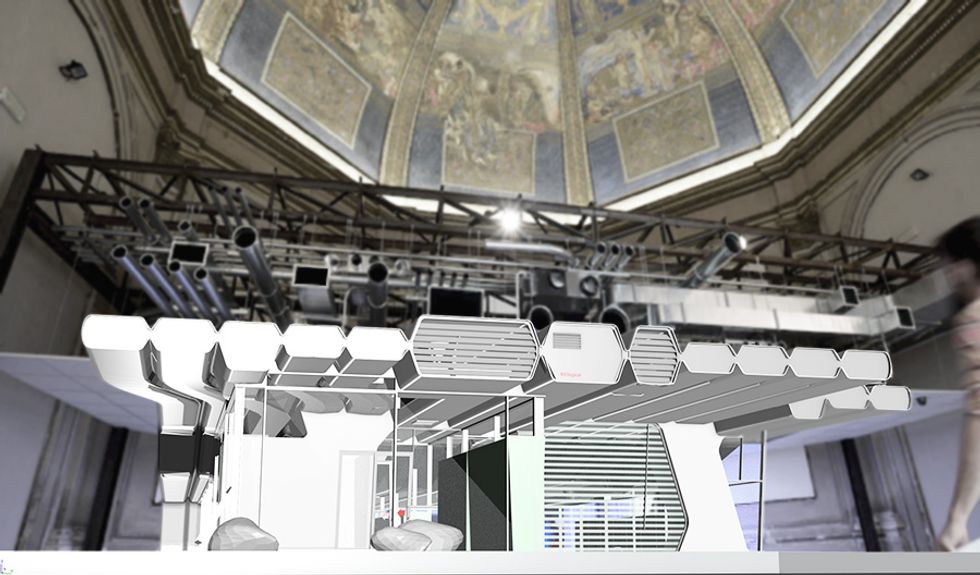 Neil M. Denari Architects, Corrugated Duct House, 1998
"If you exclude architects, it's not architecture," says Güvenç Özel. It's a sunny Tuesday morning, and we're sitting in the UCLA IDEAS Lab, a large university-owned warehouse on the west side of Los Angeles. Özel is the lab's Technology Director. The concept, he explains regarding his latest project, "Project Source Code," came from being in Venice and seeing the 14th International Venice Architecture Biennale's Rem Koolhaas-curated exhibition, Fundamentals. The conceit of the show, Koolhaas states, is focusing on "architecture, not architects." Koolhaas features the basic "elements" of architecture—the window, the balcony, the toilet, the fireplace, the escalator, the elevator, et cetera. But no architects.