Articles
United Airlines will reportedly be able to cut their greenhouse gas emissions by up to 80 percent with their new green gas.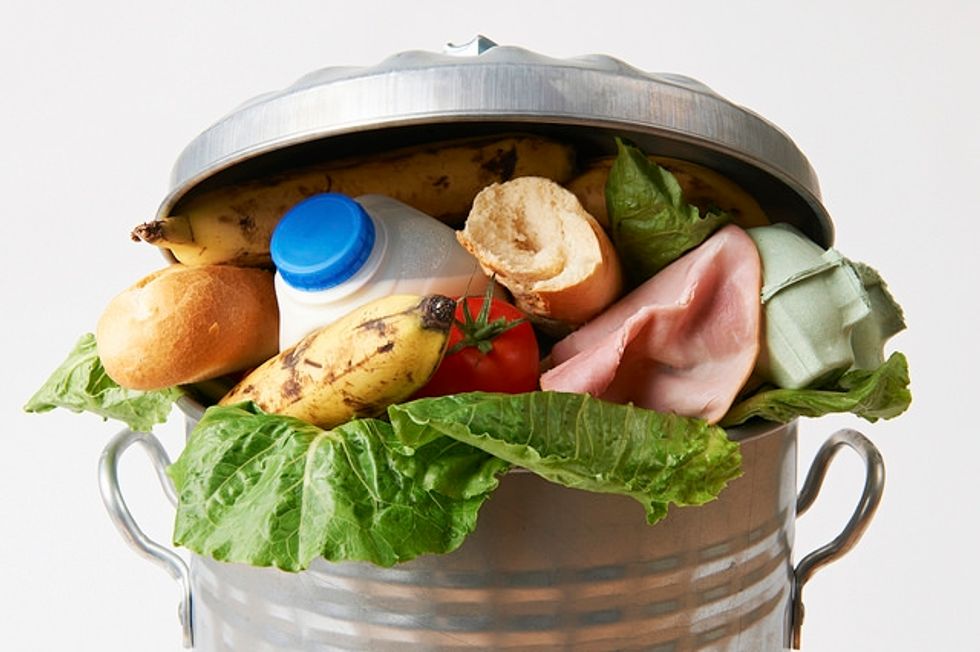 Image via Flickr user US Department of Agriculture
Of all the ways to travel, airplanes tend to be the fastest and the safest—as well as the most wasteful. For a long time, the industry has been criticized for producing excessive amounts of greenhouse gases. That's why United Airlines came up with a brilliant idea: instead of soaking up so much energy, they would create a special biofuel made out of food waste, and use it to power their planes. The technology is in its finishing stages, and United is expected to be flying planes—fueled by animal fat!—sometime later this summer.
<p class="shortcode-media shortcode-media-rebelmouse-image"> <img class="rm-shortcode" data-rm-shortcode-id="0b9440941a6e8dceef0172b71bcf6be0" data-rm-shortcode-name="rebelmouse-image" id="d7fc3" type="lazy-image" data-runner-src="https://assets.rebelmouse.io/eyJhbGciOiJIUzI1NiIsInR5cCI6IkpXVCJ9.eyJpbWFnZSI6Imh0dHBzOi8vYXNzZXRzLnJibC5tcy8xOTg0MTY1Ni9vcmlnaW4uanBnIiwiZXhwaXJlc19hdCI6MTYyMzk1MjQ3MX0.y8WALGzNsOCNGZTuZ1FPckdKGhVkc2nIs7nxQFtIAjo/img.jpg?width=980"/> <small class="image-media media-caption" placeholder="add caption..."></small> <small class="image-media media-photo-credit" placeholder="add photo credit...">Image via Wikimedia</small> </p><p>According to <a href="http://www.nytimes.com/2015/06/30/business/energy-environment/farm-waste-and-animal-fats-will-help-power-a-united-jet.html"><em>The New York Times</em>,</a> the fuel is expected to cut as much as 80 percent in greenhouse gas emissions. <a href="http://www.fulcrumtechinc.com/">Fulcrum BioFuels</a> designed the product, a careful and disgusting mix of food scraps, food waste, and animal fat. Every year, the average American household contributes nearly a half-ton of food waste. Fulcrum has plans to help convert some of this waste, along with landfill trash, with six new refineries they'll be building around the country.</p><p>The first biofuel flight will go from Los Angeles to San Francisco, and will be a mix of 30 percent food waste, 70 percent jet fuel. After a short trial period, United plans to contribute the biofuel to its regular fuel supply. It is unclear whether the company's "undiagnosed breakfast sandwiches" and expired Rold Gold pretzels will also go directly to the food waste pile, but consumers are hopeful. </p>