Articles
Digging up the waste from the past could power 60,000 homes if a plan to mine a landfill for energy comes to be.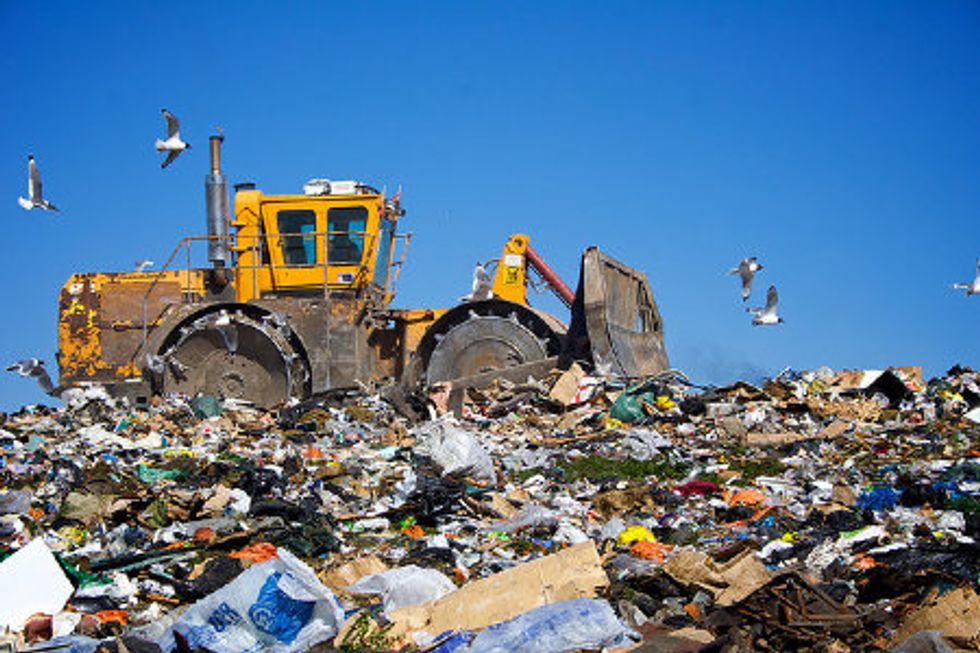 Digging up the waste from the past could power 60,000 homes.
---
Since the dawn of time, man has settled close to the resources most essential to survival. Prescient, then, that Europe's energy-gorging cities are near the 150,000 landfill sites dotted around the continent. Why? Because, if a pilot project by U.K. company Advanced Plasma Power comes to fruition, these mounds of debris may soon be feeding the power grid.
While several other European countries are engaged in feasibility studies, it is near Hasselt, in Belgium, that this rubbish revolution is springing to life. There, APP plans to dig up 16.5 million tons of waste from a landfill site dating back to the 1960s, and put it through a gasification process called 'GasPlasma.' The synthetic gas produced will be combusted, giving off steam to drive a generator, which will in turn feed a 60MW power plant—enough to supply 60,000 homes.
Of course, gasification isn't the only way to deal with waste. More familiar techniques include recycling, composting, and anaerobic digestion. But, APP claims, the GasPlasma process has the highest landfill diversion rate of any other waste management technology, leaving behind only 1.5 percent of the input. Moreover, according to an independent analysis of the CO2 emissions of the process, GasPlasma has a negative overall carbon footprint.
And can just anything be used as feedstock? Energy expert Dr. David Fulford points out that "only organic and biomass waste can easily be gasified to produce the syngas. But that doesn't rule out re-use of another kind," he adds. "Any metals and mineral wastes [can be] broken down into a glassy ash that can be used in the construction industry, to make concrete, cement, and screed mixes."
Elsewhere in Europe, Austria's Renewable Energy Network has had a similar plant in operation since 2003. The gasification plant, which supplies the nearby town of Güssing with power and heat, uses a feedstock of biomass from within a 3-mile radius, and has an energy output twice that required to operate the plant.
Sam Jones is a writer for Green Futures, where a version of this post appears.
Image: (cc) by Flickr user D'Arcy Norman.