Articles
A data breakdown of the causes of child mortality in the developing world.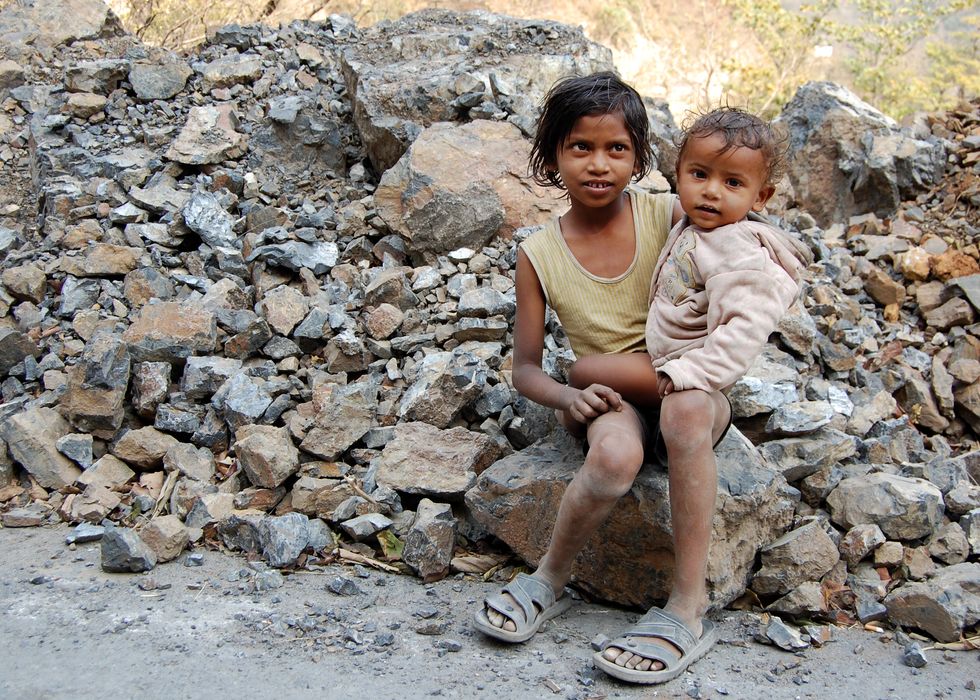 Photo via Wikimedia Commons
You wouldn't expect a science blog post entitled "What Kills Little Kids?" to inspire hope. However, the PLOS post, authored by tropical disease expert Peter Hotez and postdoctoral fellow Jennifer Herricks and examining infectious diseases most responsible for young children's deaths, has an unexpected upside.
<p>Their analysis was based on a net dataset from the Global Burden of Disease study that was published in the <a href="http://www.thelancet.com/journals/lancet/article/PIIS0140-6736(14)61682-2/fulltext">January issue of <em>Lancet</em></a>. Of the 4 million deaths of children under 5 years old, half of them were caused by infectious diseases. The number one killer by far was malaria, which took the lives of more than half a million kids in 2013. Also on the list were pneumonia and whooping cough.</p><p>At face value, those numbers are still depressing. Looking at rates over time, however, a more optimistic picture emerges. The Lancet study includes <a href="http://www.thelancet.com/cms/attachment/2023546115/2043770860/gr10_lrg.jpg">a slopegraph</a> that illustrates the change in prevalence over time of more than 50 causes of death, most of them diseases, but also causes like falls, road accidents, and drowning. So, <em><a href="http://www.wired.com/2015/02/good-news-kids-arent-dying-much-used/">Wired</a></em> crunched these numbers as well to look at the percentage shift for causes of death between 1990 and 2013 and created this handy <a href="http://www.wired.com/wp-content/uploads/2015/02/chart_grid_2.jpg">chart</a>.</p><p>Their chart highlights that, overall, deaths from a significant number of causes, from tetanus to malnutrition, are down. Meanwhile, deaths from malaria have held steady over time.</p><p>Conversely, death from HIV/AIDS has increased since 1990, but Hotez explains that this increase occurred from 1990 to 2003 and has only decreased since then, citing another <em><a href="http://www.ncbi.nlm.nih.gov/pmc/articles/PMC4202387/">Lancet</a> </em>study.</p><p>In the PLOS blog, Hotez and Herricks also point out that many of the causes of deaths are diseases that are preventable with vaccinations. While <a href="http://www.doctorswithoutborders.org/news-stories/press-release/heat-stable-vaccines-urgently-needed-reach-one-five-children-missed">it's hard</a> to get vaccinations to remote areas, there has been significant progress in that area, which will hopefully cause child deaths from preventable illnesses to fall even more rapidly. </p>