Articles
The Five Best Projects from the Imagine Cup Competition
More than 100 student teams are competing to solve a host of environmental, health, accessibility, and education issues. Here are their best ideas.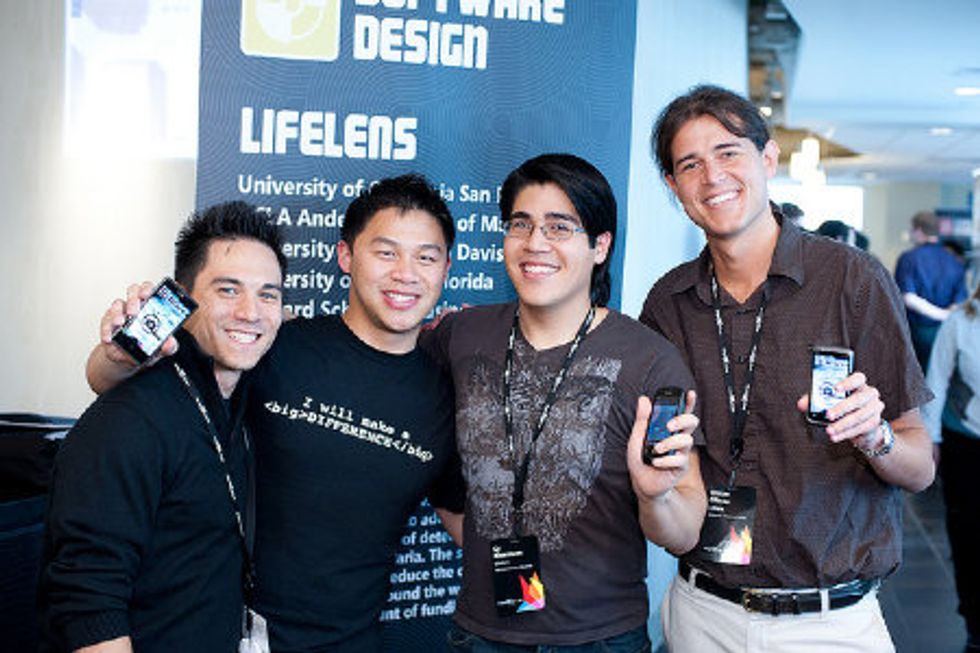 How do we connect people who could save time and money by carpooling together? Can we diagnose malaria with a smartphone? Those problems—and a host of other environmental, health, accessibility, and education issues—are being tackled by 124 international teams of socially conscious, entrepreneurially-oriented high school and college students as part of Microsoft's upcoming annual Imagine Cup.
---
The finalist teams, competing in New York in July, beat out 350,000 entrants from 183 countries. Looking through the brief descriptions of their projects over at the Imagine Cup blog, it's hard to believe that students as young as 16 are using technology in such innovative, creative ways. Here are five Imagine Cup finalists that immediately stand out as inspiring examples of how technology can solve the world's toughest problems.
1) Care Everyone, City Institute, Dalian University of Technology, China: Those of us without physical disabilities often take for granted just how easily we can access information. Care Everyone uses software "to provide a convenient and efficient method for physically disabled people to get access to information without barriers." How does it work? The software combines image and speech recognition to help disabled people "use computers to surf on-line, communicate with others and play games."
2) CarPooling Mate Finder, Universidad de Costa Rica, Campus Tacares, Costa Rica: You know those moments when you're wishing you had someone to carpool with but don't know anyone with a schedule that synchs with yours? This Costa Rican team designed software for Windows Phone 7 that will "help people find groups for carpooling based on the routes people take everyday."
3) The Hex Pistols, University of Wollongong in Dubai, United Arab Emirates: Their team name alone gives them cool points, but the mobile app they've designed, MomEcare, truly addresses the problem of access to prenatal care. The app helps healthcare professionals provide "quality medical assistance to pregnant women" who are unable to get to a hospital "by guiding them through the steps of performing a checkup themselves."
4) NewKrean, Chulalongkorn University, Thailand: What if, in the aftermath of a disaster, rescue workers could quickly pinpoint the location of survivors? This team's software lets survivors "broadcast their location through social networks such as Facebook with one click in the event of a disaster, to alert rescue workers, friends and family to their exact location."
5) Lifelens, University of California Los Angeles Anderson School of Business, University of California Davis, Harvard Business School, University of Central Florida, United States: Lifelens, a collaboration between students from four schools, tackles child mortality due to the "lack of detection and availability of treatment of malarial diseases" all through a smartphone app. All a user has to do is snap a photo of a blood sample, and it can tell if someone has malaria. Easy, right?
Although the winners will walk away with prizes and recognition, all entrants own the intellectual property rights on their ideas, which means they can sell the idea, or raise capital to start their own company and bring a project to life.
photo cc (cc)via Flickr user ImagineCup