Articles
New Mexico's Chile Institute has hybridized a bell pepper and a regular jalapeño in order to create a bigger popper.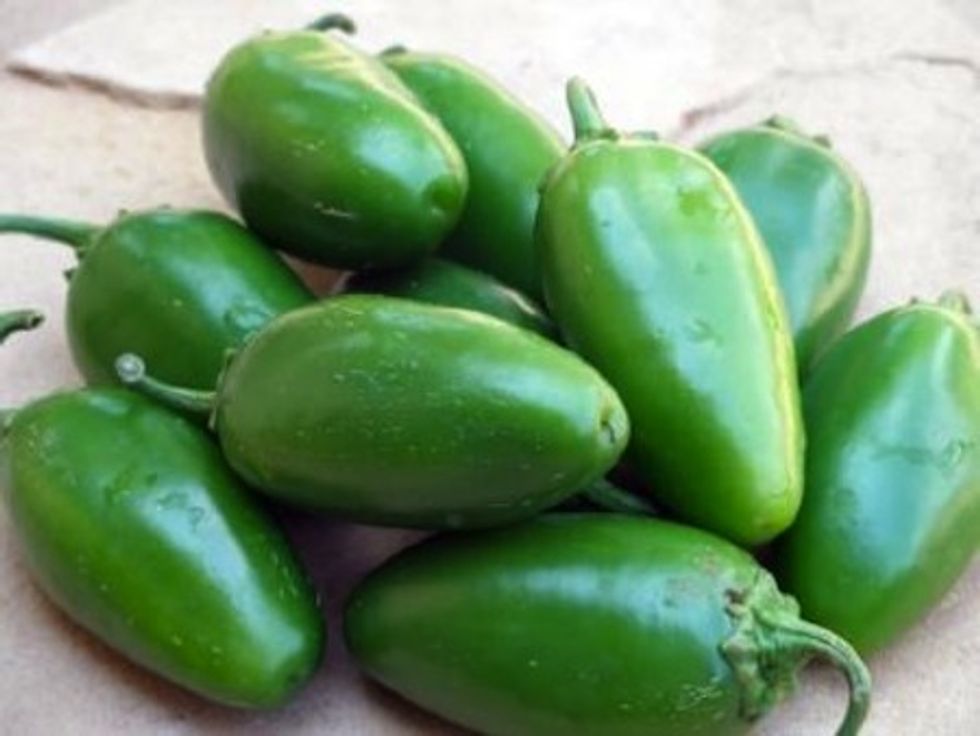 Scientists at New Mexico State University's nonprofit
Chile Pepper Institute
recently announced
that they had successfully bred a brand new, medium spicy, extra large jalapeño, specially optimized for
"increased cheese payload."
The Institute's Director, Paul Bosland (who, incidentally, is credited by the Guinness Book of Records with the discovery of the world's hottest chile, the Bhut Jolokia, in 2005) explained that the new jalapeño is named NuMex Jalmundo, which is "a contraction of jalapeño and the Spanish word for world (mundo), implying that it is as big as the world."
<p> The jumbo chile emerged from a hybridization between a bell pepper (Keystone Resistant Giant) and a regular-sized jalapeño (of the Early Jalapeno varietal), and was specifically created to respond to American consumer demand for ever larger, cheesier, and meatier <a href="http://en.wikipedia.org/wiki/Jalape%C3%B1o_popper">jalapeño poppers</a>, a popular stuffed, breaded, and deep-fried appetizer or bar snack.</p><p> While I admire the ingenuity and business acumen of Bosland and team, I can't help thinking this is probably not a positive step forward in food design, at least in terms of America's waistlines. Popper fans (among which I do not number myself), what do you think? Is space for a little more cheese in your deep-fried jalapeño good news, or bad?</p><br/>