The ruling could be a first step in establishing basic rights for sentient animals.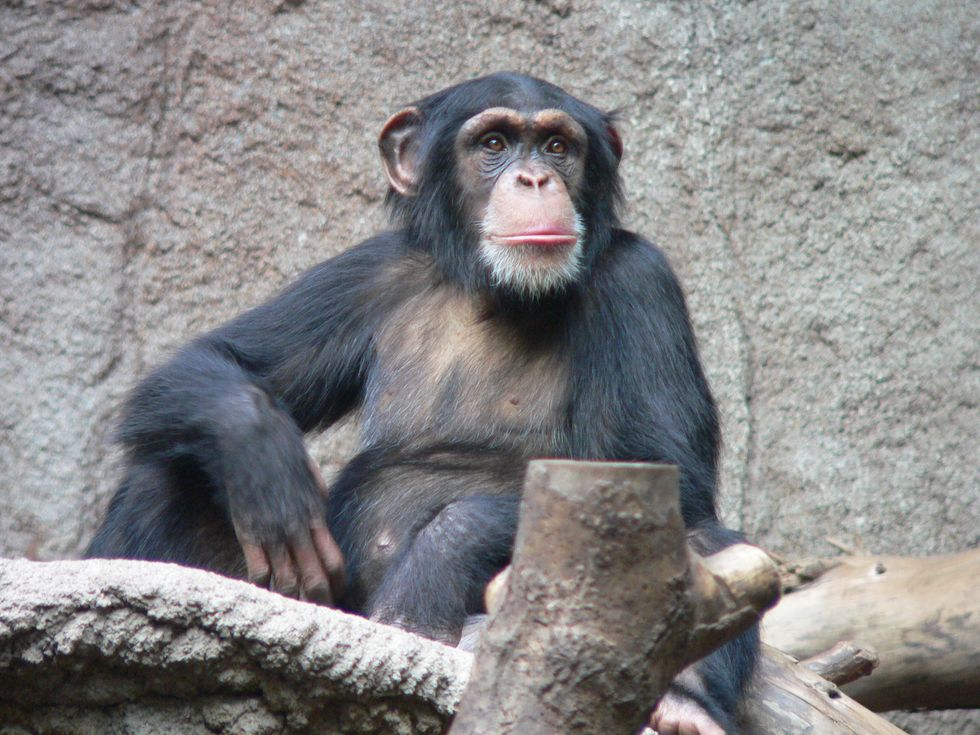 Photo by Thomas Lersch via Wikimedia Commons
Two chimpanzees named Hercules and Leo, both unwilling residents of a biomedical lab at Stony Brook University, have been given a chance at freedom—a court decision has granted a writ of habeas corpus to the primates, recognizing them, to an extent, as persons with rights. Habeas corpus is a specific legal application allowing a judge or court to free an imprisoned individual if there is no sufficient reason to keep them locked up. As the writ is only for people and not property, its use in this case implies de facto personhood for the pair. In Manhattan Supreme Court yesterday, Justice Barbara Jaffe issued a ruling that demanded a representative of Stony Brook show up for court on May 6 to defend the chimps' detainment, reports Science magazine. If Stony Brook cannot come up with a good enough reason for keeping Hercules and Leo in captivity, they will be released to a chimpanzee sanctuary in Florida.
Articles