A mommy-and-me experience for millennials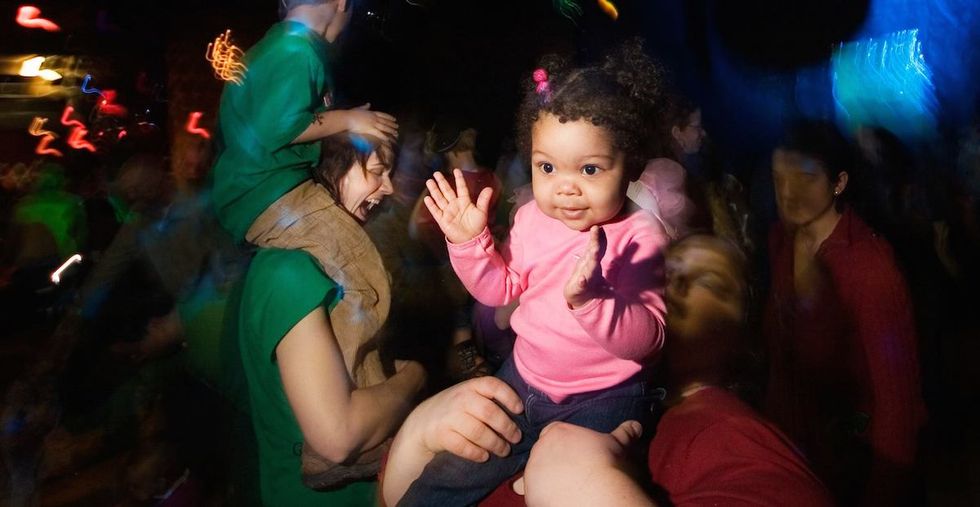 Photo via Baby Loves Disco's Facebook page.
Avant-garde, multimedia night club Le Poisson Rouge in New York City carefully blurs the line between the worlds of high art and pop. "Serving art and alcohol" is indeed an apt motto for the experimental space. Visit on a Sunday afternoon, however, and the motto might seem like it needs a rejoinder: "Serving art, alcohol, and drinks in sippy cups." On these days, partiers have their kids in tow. This is Baby Loves Disco—the traveling dance club for both parent and child. The all-ages party moves from town to town, from one dance venue to the next, hosting afternoon dance raves for the pacifier-and-bib set. Bubble machines, diaper-changing stations, and cereal bars are all part of the juvenile day club soirée.
Articles