Articles
While the world celebrates my writer mother's life, I'm still coming to terms with her death.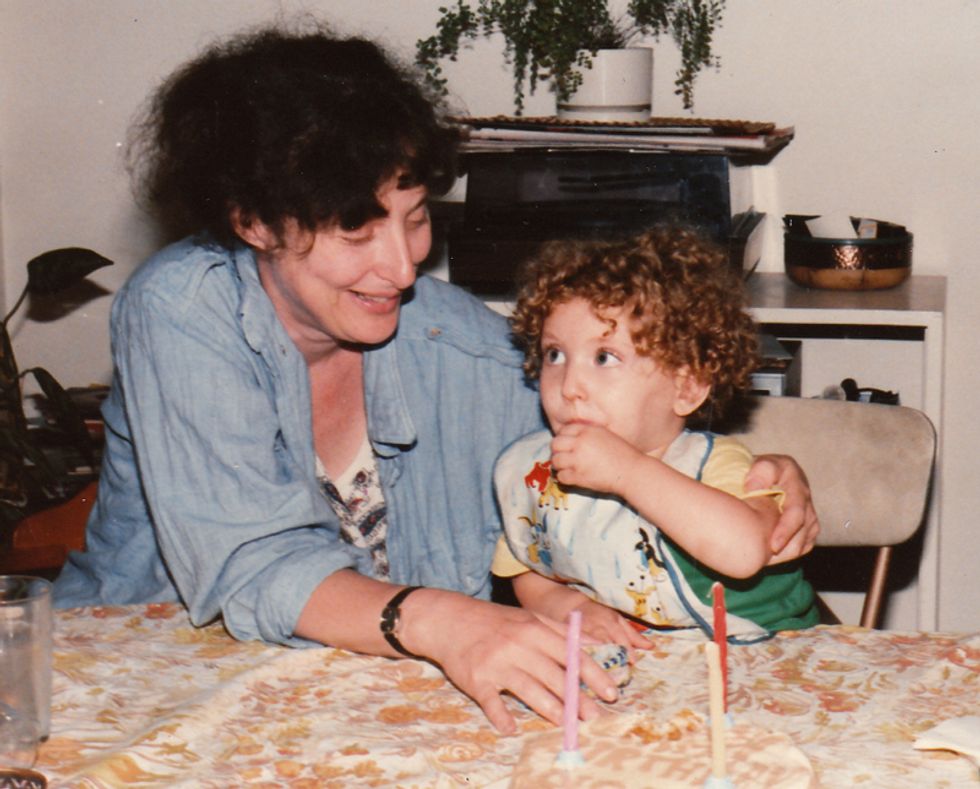 My mom and me on my second birthday
The loneliest I've ever felt was three nights before my mother died. Her lung cancer had accelerated from a bad cold to the worst-case scenario in just a couple of weeks, and no one had the balls yet to tell my father and me that she was definitely going to die. After a maze of maddening phone calls we finally arranged for a hospice worker to come in the morning. My father sent me back to my apartment to rest after two straight days of spoon-feeding my mother Ensure mixed with applesauce, keeping Otis Redding and the Velvet Underground in constant rotation, whispering softly that we were here, that we loved her. I spent that night with a knotted, caffeinated tummy, in and out of sleep, more hopeless than I'd ever felt in my 22 years. Barely anyone knew that my mother was dying, and nobody understood.