Articles
CicLAvia has scheduled three more dates in 2011! Help them open L.A. streets by coming to a party co-hosted by GOOD LA.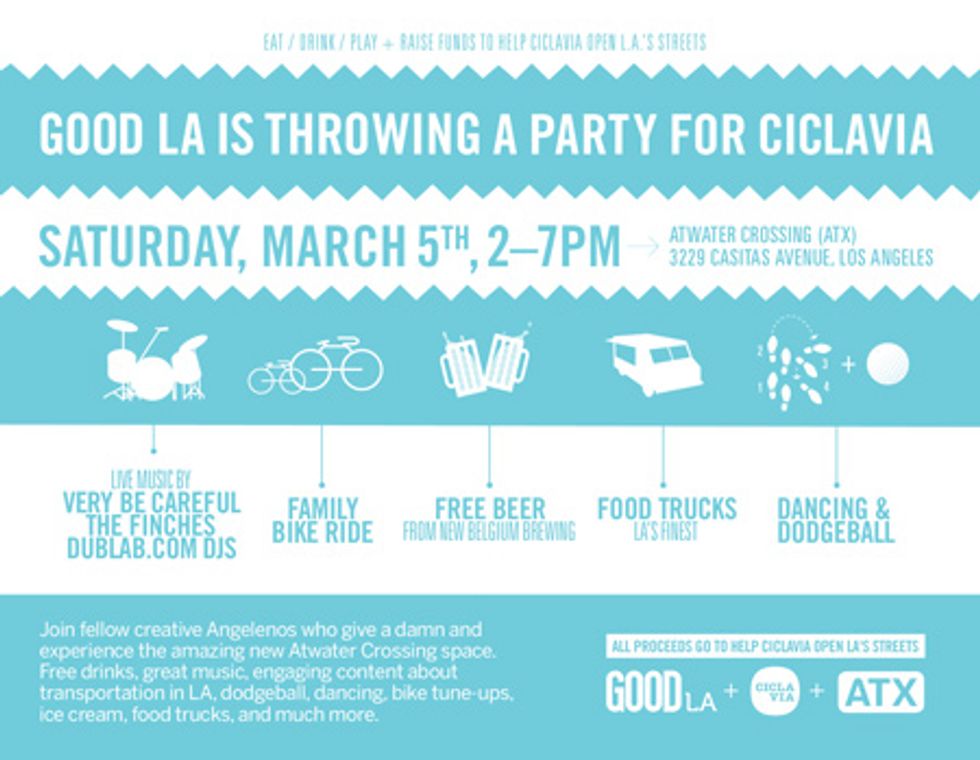 Last fall, we at GOOD, like tens of thousands of other Angelenos, participated in
CicLAvia
, a fun, free, family-friendly festival that closed 7.5 miles of Los Angeles streets. This year, CicLAvia is planning three more days of open streets for Los Angeles—
April 10
,
July 10
, and
October 9
. Mark your calendars! Knowing how expensive closing streets can be (especially here in L.A.), we wanted to help CicLAvia raise funds and awareness for one of L.A.'s most exciting events. So we're throwing them a party!
Join GOOD LA, CicLAvia, and Atwater Crossing (ATX) for an afternoon of street-inspired eating, drinking, and playing to help raise funds for their upcoming events. We'll be partying at Atwater Crossing, an exciting new creative and event space located in Atwater Village, and we'll have plenty of our friends on hand supplying food, drink, and fun. Bring your bikes, bring your donations, bring your friends!