Articles
Arizona lawmakers have teamed up behind a bill that seeks to give Arizona an "official state firearm."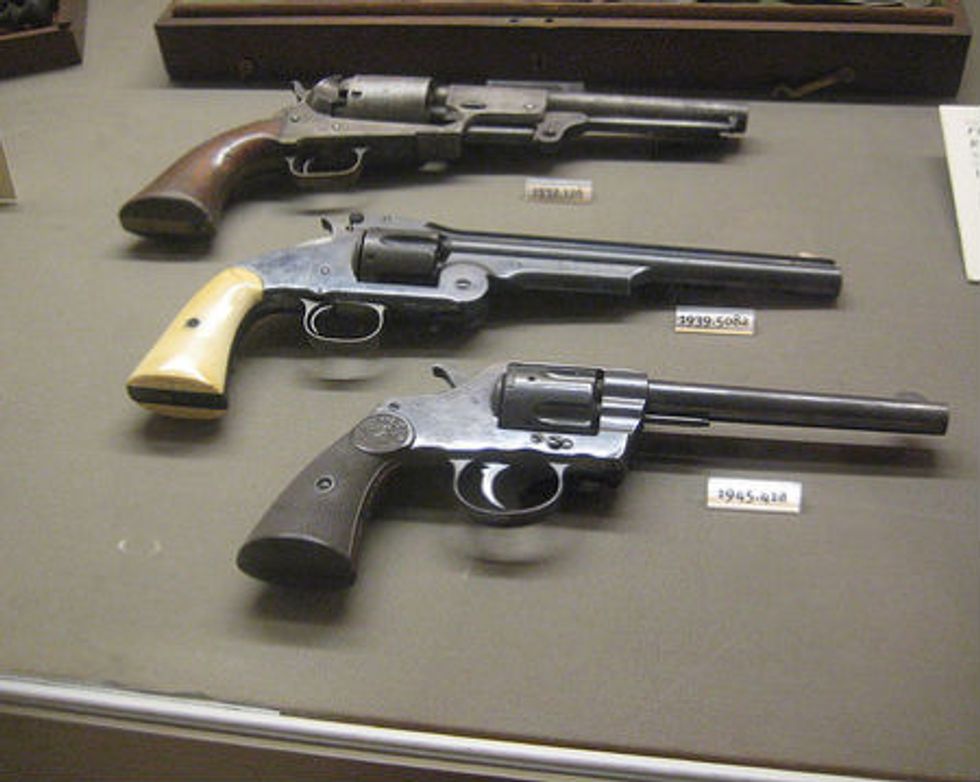 A little more than a month after United States Congresswoman Gabrielle Giffords was shot in the head in her home state of Arizona, state lawmakers in Phoenix are set to pass a new gun law—though it's probably not the kind of gun law you would expect.
Sponsored by 43 of the 90 members of the Arizona legislature, the new bill seeks to make the Colt single-action Army revolver the "official state firearm" of Arizona. In January, lawmakers in Utah moved to make M1911 semi-automatic pistol the official gun of that state.
In a Facebook group advocating for all states to adopt official state guns, the administrator writes, "States have symbols such as flags, birds, dinosaurs, reptiles, insects, flowers, even cookware. None of these symbols would have become necessary without guns and the freedoms they helped our forefathers obtain."
The gun used to shoot Giffords and kill six others was a Glock 19, the sales of which skyrocketed in Arizona in the days after the Giffords's attack.