The Rarámuri tribe, one of Mexico's oldest, sees its culture and mythology digitized in a forthcoming video game.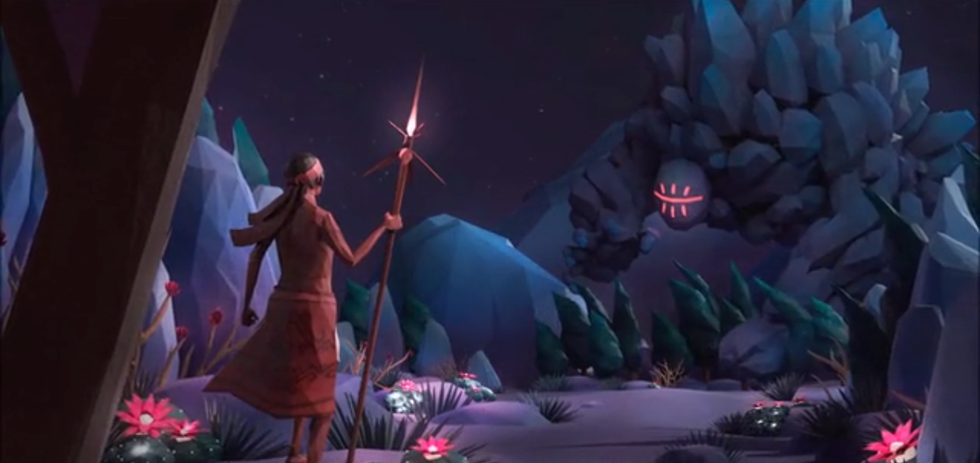 image via kickstarter video screen capture
It's estimated that there are just under 100,000 Tarahumara, or as they're alternately known, Rarámuri peoples left on Earth. One of Mexico's oldest surviving native tribes, the Tarahumara are primarily known for their incredible prowess at long distance running. Less commonly known is the Rarámuri's unique cultural history, rich belief system, and robust mythology. While some Tarahumara have integrated into city life, most still live their tribe's traditionally agrarian, largely insular lifestyle, in spite of threats to their ancestral Sierra Madre home from mining, deforestation, and Mexico's ongoing drug wars. It might seem odd, then, that video games would be the appropriate platform for learning more about these incredible people, but it's that very medium a team of game designers has chosen for sharing ancient Rarámuri culture with the wider world.
Articles