For People Who Give a Damn.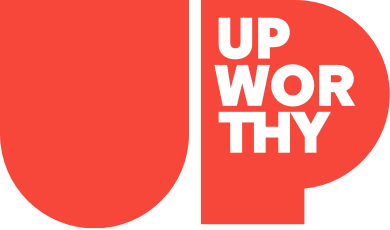 Stories Worth Sharing.
Sign up for the Good newsletter:
(c) GOOD Inc. All Rights Reserved.
PS. You are doing great. Keep it up :<)
This website uses cookies in order to enhance your experience. Please review our Privacy Policy to learn how we may use cookies and how you can change your browser settings to disable cookies. By continuing to use this website without changing your settings, you consent to our use of cookies.
THE DAILY GOOD
Start your day with
Yachting, brow lifts, and nights at the opera: We are the 99%.

Follow this handy guide and we guarantee you'll realize there is virtually no difference between an über-wealthy lifestyle and your wretched, student- loan-bedraggled existence! Leave your unpaid bills and untreated medical conditions far, far behind. All the adventures and accoutrements of the 1 percent are at your grubby, calloused fingertips.
Articles
Tiny is excited by the energy of the Occupy movement, but she is sure that for real change to happen, "the poorest of the poor" need to be heard.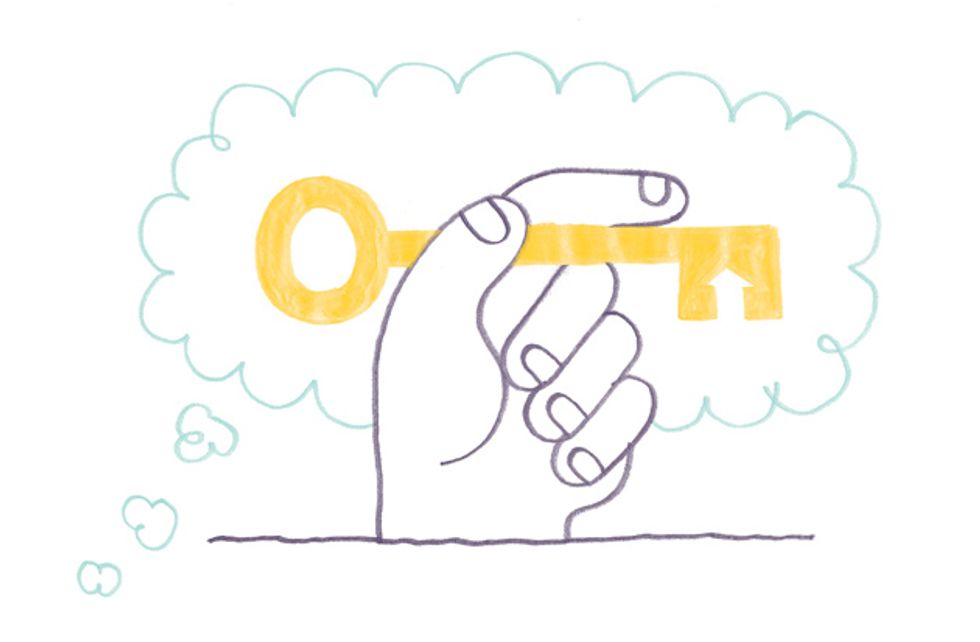 "Welfare
queeeeens
, super baby mamas!" a diverse group of women, holding hands, shouted in unison in front of an Oakland, California, welfare office, their voices overlapping as they weaved around each other on the sidewalk. The welfareQUEENS, a performance-poetry group composed of mothers who have survived and cared for their children through extreme poverty, were part of a series of actions staged by POOR, a 16-year-old arts-and-action nonprofit, on a sunny day last November, when POOR invited Occupy Oakland protesters to march out of their City Hall encampment to sites that "occupy" poor people throughout the Bay Area.
"Our lands and resources have been occupied for many years," says Lisa Gray-Garcia, better known as Tiny, the wiry 38-year-old cofounder of POOR. "More people are now feeling the pain. For us it was not like, 'Omigod, let's occupy!' It was like, 'More people are waking up to the torture and the tragedy that has hit poor and indigenous people forever—so how do we harness the power of this movement to support the work that's been going on for hundreds of years?"
The November day of action was one answer. POOR took occupiers to the housing authority to protest how Section 8 waiting lists have ballooned because of budget cuts. They also demonstrated in front of the San Francisco Immigration and Customs Enforcement office because, as Tiny explains, "If you don't have money for an attorney, you get picked up on a misdemeanor and suddenly you're in Mexico or Guatemala, even if you haven't been there since you were 1 year old." At the welfare office protest, the welfareQUEENS talked about imminent cuts to California's food-stamp program—"the last crumbs we had." And in front of an Oakland police station, speakers called prisons "the last form of public housing."
Tiny is excited by the energy of the Occupy movement, but she is sure that for real change to happen, "the poorest of the poor" need to be heard. "Survival itself through extreme poverty and crisis," she says, provides the best ideas for how to create a world where no one has to suffer lack of food, education, or safe shelter. Poor people "have the knowledge this movement needs."
Tiny—who's constantly running from one activity to the next, usually in tight jeans, hoop earrings, and a cap that says POBRE—likes to say she's got a Ph.D. from the School of Hard Knocks. When she was 11, her mother, Dee, lost her job. Dee was sick and overwhelmed by what Tiny describes as "a complex web of phobia, conflict, and poverty." Struggling with post-traumatic stress from a lifetime of abuse, Dee couldn't work and often couldn't leave the small apartment she and Tiny shared in Hollywood, which in the 1980s was more rough than glamorous. "People told me to put her in a home, go off to college, that I was a smart girl and I could do anything," Tiny says. "I was told from very early on that staying with my mom was the least positive thing I could do."
Instead, Tiny dropped out of sixth grade and started figuring out how to help their small family survive. If she'd told a social worker or teacher what was going on, she'd have been swiftly placed in foster care. But in Tiny's view, families struggling with poverty need to stick together. Over the next few decades, Dee and Tiny would manage not only to survive together through bouts of homelessness and incarceration, but also to create POOR Magazine, which is much more than a publication. Right now, POOR is publishing books; running PeopleSkooL, which allows people struggling in poverty to teach each other media skills; and creating a project called Homefulness, where formerly houseless people will be able to create their own permanent housing rather than hope for beds in a shelter or project designed and run by people who have no clue what it's like to be homeless.
* * *
At 12, Tiny created an alter ego named "Rent-starter," an ideal tenant no landlord could refuse even though she had no cash or credit. Rent-starter embodied what Tiny describes as an odd mix of "sincerity, strength, and extreme sycophantism." The performance worked many times: Landlords who might have turned away Dee, seeing a dark-skinned single mother (Dee was black and indigenous Puerto Rican, Irish, and Roma) as a bad tenant, believed that a white-looking 12-year-old Tiny (her dad, from whom she's estranged, is white) was "a 25-year-old making $65,000 a year." If Tiny couldn't come up with enough money to pay rent on an apartment or motel room, she and her mom lived in their car. When they were cited for the illegal act of sleeping in a vehicle, penalties they couldn't possibly pay piled up and turned into arrest warrants, which turned into stints in jail. Dee and Tiny learned that, when you're poor in the United States, many of the things you have to do to survive are illegal.
Articles
For my grandmother, teaching was a triumph. For my mother, it was a good job. For me, it could be a dead end.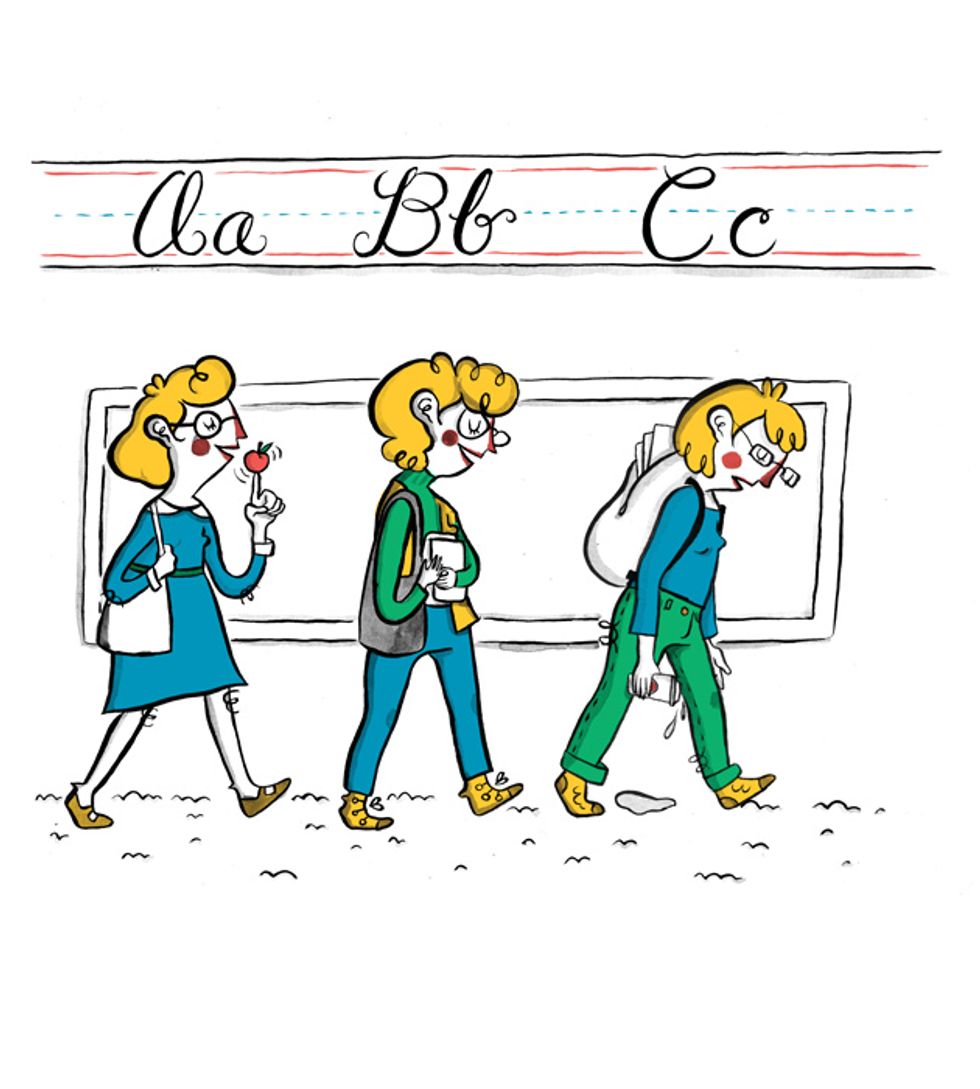 Whenever I visit my family in Los Angeles, my mother and I invariably gather around the backyard table at my grandmother's house to correct papers in the late-afternoon sun. As my mom makes her way through a pile of college blue books, I tackle a stack of freshman English papers. Sometimes my grandmother, now 90 years old, comes out to observe our work, admiring the way we scribble comments into the margins and scratch out split infinitives. The sight almost always functions as a cue, prompting her to recite the now-familiar tale of her long career as a teacher.
When she tells it, the story usually begins something like this: As a girl born in Warsaw, Poland, in 1921, she had only one dream—head to Hollywood, become an actress, and marry Errol Flynn. Even during World War II, when the smallest goals seemed unattainable and her time was spent planning her family's escape from the ghetto, she continued fantasizing about her debut on the silver screen.
She traveled a difficult road—first escaping the Holocaust, then suffering through a devastating divorce when she later lived in Chile—but her dream was still alive when she immigrated to Los Angeles in 1965. Upon arriving, she immediately applied for a slew of jobs that would allow her to afford the mortgage payments on the house she'd purchased, which was so close to LAX that it rattled whenever a plane took off. On a whim she filled out an application for a secretarial position at Universal Studios.
At this point in the narrative, she always makes sure to add, "You know, I spoke five languages and I was quite attractive at the time." Sometimes she has a photo on hand as evidence—a stunning portrait that shows off the best of her delicate, dark features, framed by a bleached-blonde Marilyn Monroe coif. At less than $500 a month, the job at Universal was all hers, they said, and she took it.
But it didn't take long for the veneer of Hollywood to wear dull. After three years, my grandmother was through. It was a lunch in 1968 with one of the only women in power at the studio that helped make her decision.
"How old are you, Christine?" the woman asked.
"Forty," my grandmother lied (she was actually 47).
"Time to get out while you still can," she said. "This business is only good to those who are young."
Options for a college-educated, single mother in 1960s America were limited. Women were still being groomed for secretarial work, nursing, home economics, and teaching. It wasn't so much that my grandmother yearned to be a teacher, but it was the most economically viable option. In 1968, being a teacher actually paid. According to the National Education Association, female teachers earned 12.7 percent more than college-educated females in other positions throughout the 1960s. And where the average salary was $5,571, the average teacher's salary was $7,423.
That same year, my grandmother enrolled in the master's program in education at the University of Southern California. Before she'd even finished her degree she secured a full-time teaching position in the Los Angeles Unified School District as an English teacher, developing special curricula for the district's new bilingual education program, which she helped build from scratch. My grandmother had found her niche. Soon, she was earning five times her secretary's salary doing a job she actually loved. I can't remember a single moment from my first 18 years when she wasn't talking about her students or preparing lesson plans. Whenever I'd go shopping with her, we'd have to pile the groceries under my legs and on my lap, because the backseat of her red 1980 Ford Mustang was so overrun with aniline purple ditto copies, overhead projector sheets, and mounds of dry erase pens. Her work was her vocation, a perfect fit for a woman who understood the power of language and the delicate situations of her students—new arrivals in a foreign land looking for better lives.
She worked for $30,000 a year, enough to provide her family a comfortable life, until she was 71, at which time the district was looking to cut costs and offered many of its older teachers—the best paid—early retirement deals. Little did she know that it was the beginning of the end. My grandmother says she didn't want to retire just yet, but the package was a good deal. On top of medical benefits, the district averaged her salary from her last three years of work and promised to match that, plus an annual cost-of-living increase, for the rest of her life. In exchange for taking care of Los Angeles' children, the city promised to take care of her. And it's always kept its promise.
At the end of the story, my mother and I always shake our heads in disbelief at my grandmother's good fortune. She got out just in time, we think, right as the slash in teachers' salaries was underway. By the 1970s, starting female teachers were already making 3.5 percent less than women in other fields. In 1984, the average public school teacher's salary was $22,400, forcing many to take second jobs to supplement their income. At least in the Los Angeles Unified School District, teachers could still look forward to a pension similar to the one my grandmother received—the same retirement deal given to members of Congress. But even that is changing. In February, L.A. Unified announced it was laying off 5,000 teachers on top of renegotiating their current pension plan, which is already riddled with hidden fees, taxes, and other costs.
As teachers in today's world, where public education budgets are constantly being cut and poorly paid adjunct positions have largely replaced full-time instructor positions at most universities, my grandmother's story taunts my mother and me with a quality of life and financial security that no longer exists for most teachers.
* * *
Unlike my grandmother, I entered the professional world in a time when women had many choices. "Follow your dreams and the money will come," my father always said. We were told, especially as girls, to aim high. We could be presidents of the United States, Nobel Prize–winning chemists, the next Great American Novelists—whatever our hearts desired.
Articles
THE DAILY GOOD
Start your day with
THE DAILY GOOD
Start your day with something GOOD.