Articles
The city will begin offering "husband" services to its residents.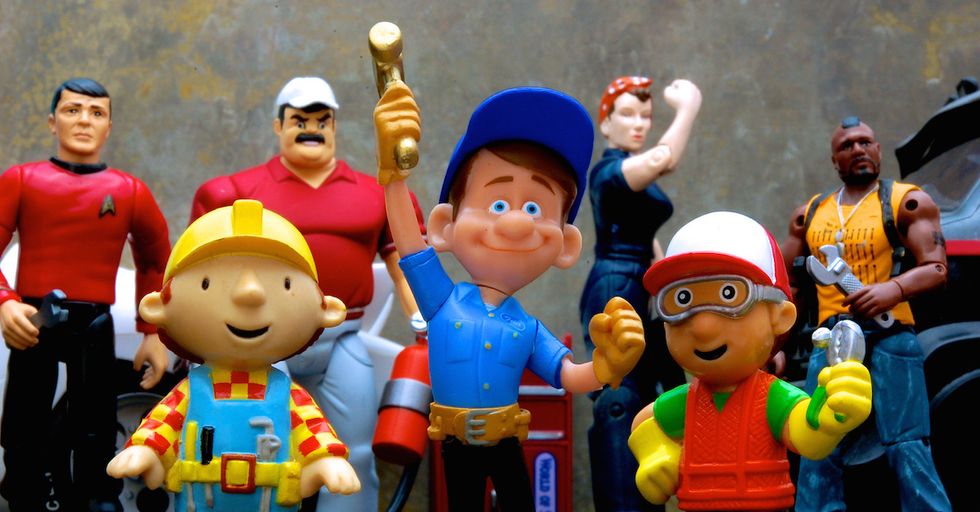 Photo by Flickr user JD Hancock.
The city of Moscow will soon be launching a "Rent-a-Husband" program, available to its residents as a public service. Taking a cue from private companies that already provide these kinds of services to Russian consumers, the administration's Rent-a-Husband plan will loan out "husbands" for tasks traditionally carried by men to paying customers. Need a leaky pipe plugged up? Have a broken window that needs to be replaced? These husbands will not only fix things around your house but also perform uncompromising binary expressions of gender and masculinity!
<p>Rent-a-husband services emerged in Moscow to compensate for the notorious incompetence and inefficiency of local handymen and electricians. One company, called <a href="http://www.themoscowtimes.com/sitemap/free/2003/8/article/how-to-hire-a-husband-for-an-hour/236259.html">Husband for an Hour</a>, was formerly a struggling computer repair business. Once they began renting out husbands—handymen—business was booming. They also rent out two "wives" who will do your cooking and cleaning. According to the <em><a href="http://www.themoscowtimes.com/news/article/moscow-city-hall-considering-rent-a-husband-program/517210.html">Moscow Times</a></em>, they advertise themselves thusly:</p><blockquote><p>"You've just spent a long time in a store selecting a new light fixture for your hallway to perfectly match your new decor, but you're a beautiful woman with a killer manicure that was done only yesterday, and you're not ready to get intimate with a noisy and horribly vibrating drill. Who can come to your rescue in this case?"</p></blockquote><p>As a woman, I prefer to stop moving altogether once I've got my nails done. Amirite, ladies?</p><p>The <em>Moscow Times</em> notes, however, that the husband services are particularly popular with the elderly and retirees. The city hopes to make its own rent-a-husband program affordable for low-income families. </p>