Articles
The mayor of New York City is a Muslim-loving commie.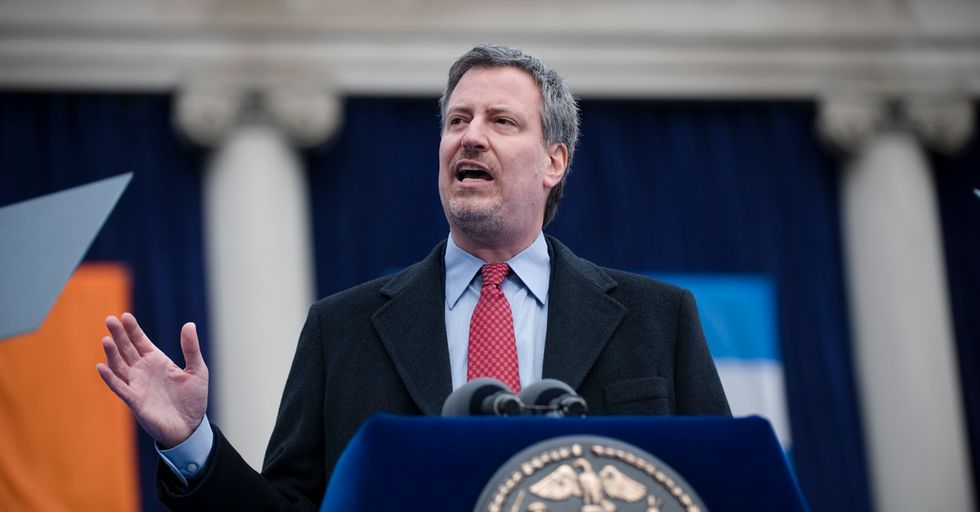 Is New York City mayor Bill de Blasio a secret Muslim? Probably not. But let's speculate anyway. Image via Wikimedia Commons.
Bill de Blasio, mayor of New York City and noted communist sympathizer, announced a new policy that would close New York City schools for two days this year in observance of the Muslim holidays Eid Al Adha and Eid Al Fitr, heralding the arrival of Sharia Law in America. The truth is it was already over for you when you let the halal carts take over town.