via Donald Trump / Twitter
In 2005, Canadian grunge rockers Nickelback released a hit single called "Photograph." In the video, lead singer Chad Kroeger holds up a framed picture of himself and Nickelback's producer Joey Moi as the lyric "Look at this photograph" is heard in the background.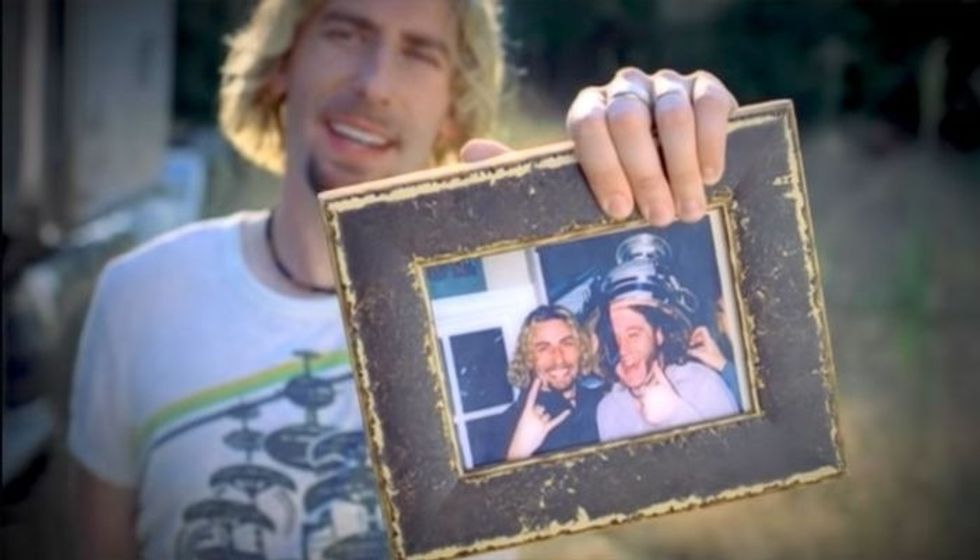 In 2008, the image of Kroeger holding up the picture frame became a popular meme. According to Know Your Meme, it started on a page called "Nickelback is racist" and the meme depicted Kroeger holding up a photo of a man in blackface.