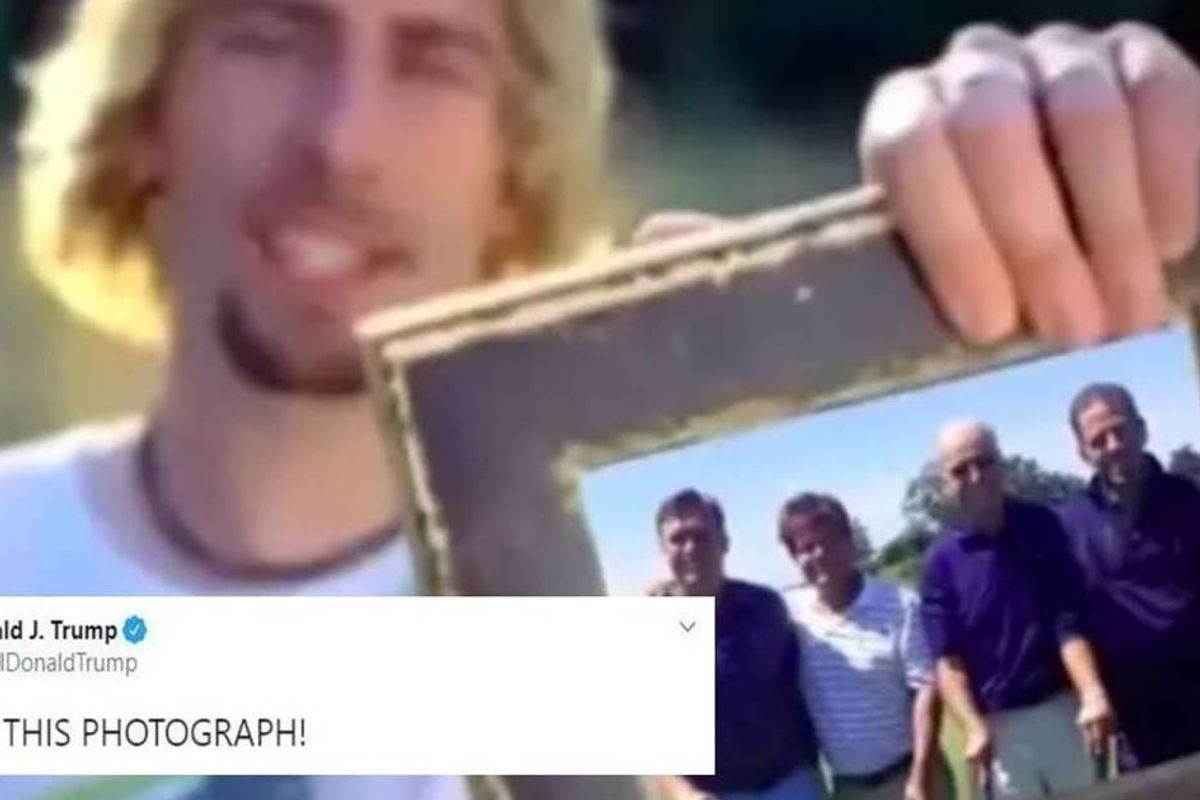 via Donald Trump / Twitter
In 2005, Canadian grunge rockers Nickelback released a hit single called "Photograph." In the video, lead singer Chad Kroeger holds up a framed picture of himself and Nickelback's producer Joey Moi as the lyric "Look at this photograph" is heard in the background.
---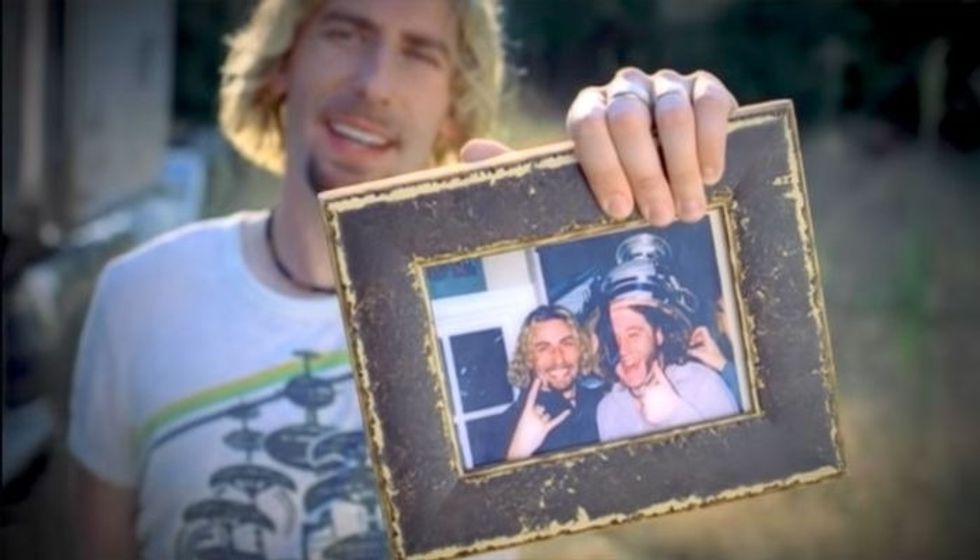 In 2008, the image of Kroeger holding up the picture frame became a popular meme. According to Know Your Meme, it started on a page called "Nickelback is racist" and the meme depicted Kroeger holding up a photo of a man in blackface.

Since, people replaced the image of Kroger and Moi with anything form Trump to Harambe. The memes are also used to mock Nickelback, because even though they've sold over 50 million albums, they are the most despised musical acts on the planet.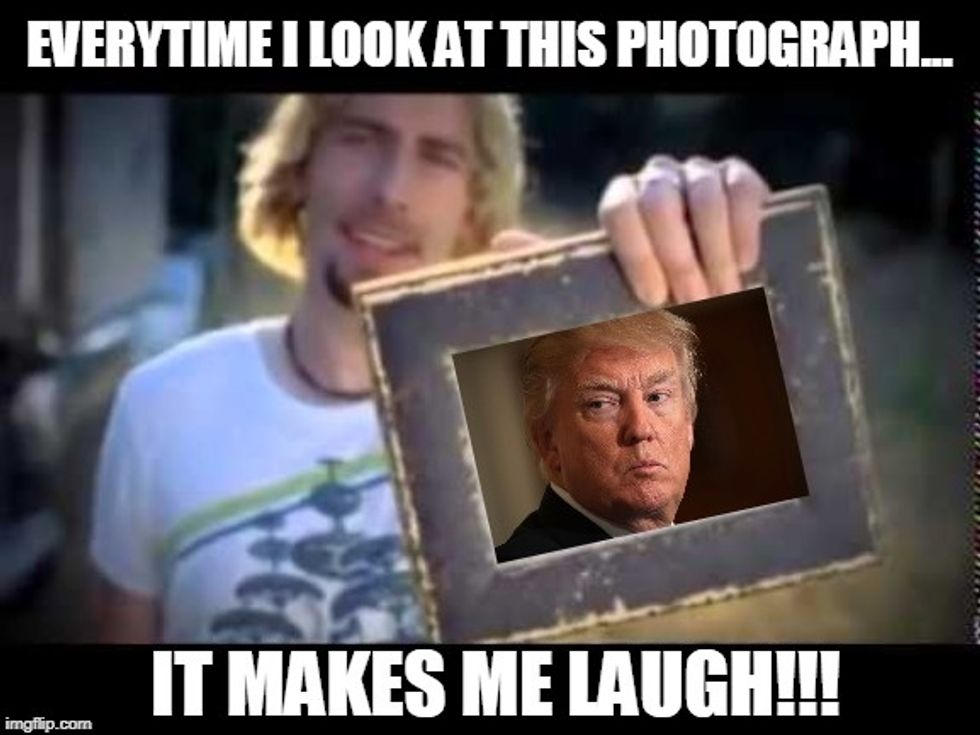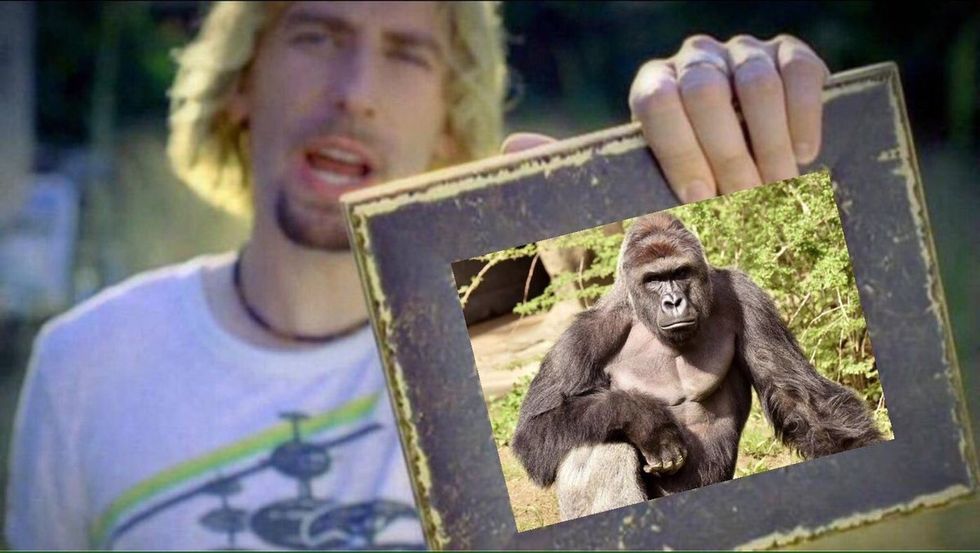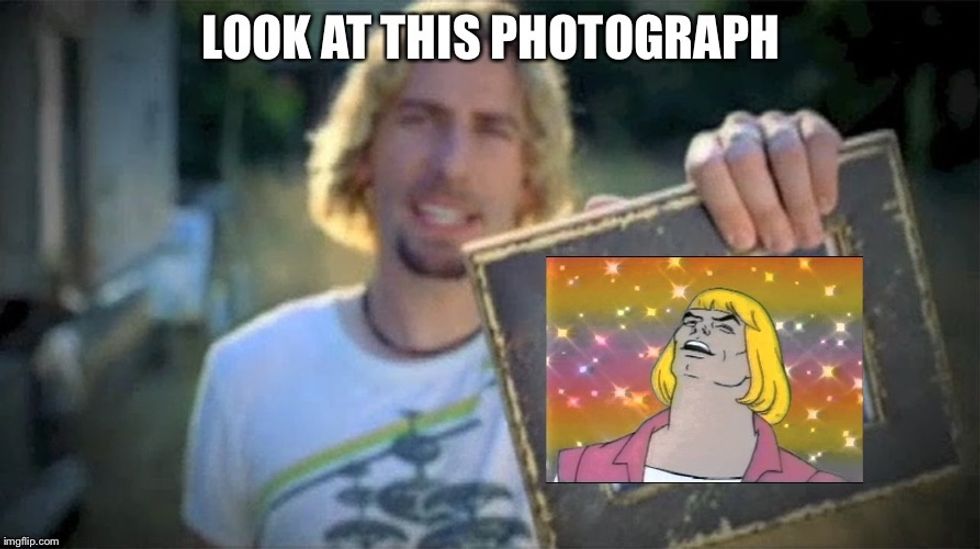 On Tuesday, October 2nd, President Trump got in on the act, sharing a video that uses the "Photograph" frame, but this time the photograph is of Joe Biden and his son, Hunter, and Devon Archer, identified only as a "Ukrainian gas exec."

The photo had recently been shown on Fox News.
Here's video of the tweet.
The tweet was Trump's attempt at a "gotcha" moment because Joe Biden claims he never talked with his son about his foreign business dealings. However, just because they were playing golf doesn't mean business was discussed.

Trump is currently under the threat of impeachment because he attempted to extort the president of Ukraine to get damaging information about the Biden family.
Warner Music Group, the company that owns Roadrunner Records, which produced the 2005 Nickelback album "All the Right Reasons" filed a copyright claim with Twitter over the use of the song, "Photograph" in the Tweet.
On Wednesday, Twitter deleted the video.
"Per our copyright policy, we respond to valid copyright complaints sent to us by a copyright owner or their authorized representatives,"a Twitter spokesperson told BuzzFeed News.

It's strange that twitter can get a video tweeted out by Trump deleted because of a copyright violation. But Trump sent out a tweet that other day that basically threatened a civil war, but Twitter wouldn't take it down.
So Twitter deletes a Nickelback video from Trump's tweets but it's totally cool to incite Civil War and threaten whistleblowers. https://t.co/5ZR1B9p783
— Devin Duke (@sirDukeDevin) October 3, 2019
Nickelback hasn't said anything about the controversy. The band is currently on tour in Brazil.
Nickelback's label's victory over Trump has some on social media reassessing their feelings about the band.
Do I have to listen to Nickelback now? What's the protocol here
— Imani Gandy 🔥 (@AngryBlackLady) October 3, 2019
Ok @Nickelback you're forgiven. pic.twitter.com/ePGn8RGwdG
— Dave Weasel (@DaveWeasel) October 3, 2019
"And yea, Nickelback, thou shalt be cursed with jokes for 1.5 decades like millstones around thine necks, but at the end of your trials you shall have the chance to rise like the phoenix and fight for your people"

-Ancient wizard, 2004, colorized pic.twitter.com/tfjw8qutRT
— The Gregory Brothers (@gregorybrothers) October 3, 2019
Dare I say it: this is Nickelback's best work. pic.twitter.com/J9EE1StFuO
— Not the Actual US Cyber Command (@AltCyberCommand) October 3, 2019
Even Nickelback is too cool for Trump. pic.twitter.com/P2Ftoe7LM7
— Amee Vanderpool (@girlsreallyrule) October 3, 2019