Articles
Change.org is calling on the Obama administration to appoint an LGBT youth advisor. We imagine a typical day for the lucky liaison.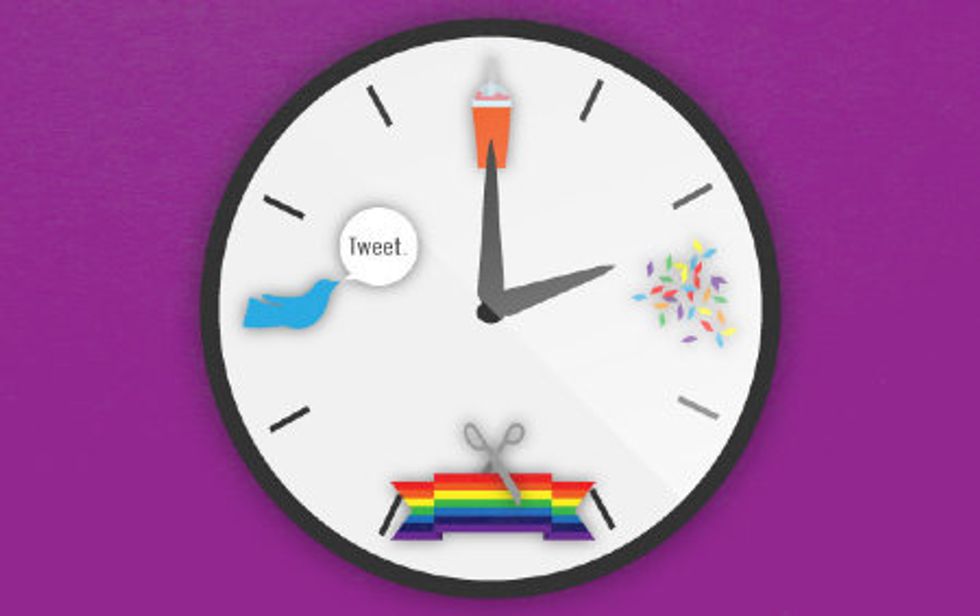 Back in July, we nominated
Chris "Leave Britney Alone" Crocker
to head up a not-yet-created Department of LGBT Protections. Now, Change.org has a
petition
up asking the Obama administration to appoint a youth advisor to handle LGBT issues, citing the "bullying, physical abuse, isolation, and lack of support" that still plagues young queer kids across the country. The petition makes an impassioned argument "to give our youth a voice," but we're wondering: What would this advisor do, exactly? What does
any
White House liaison do on a daily basis?
In most cases, a youth advisor to the federal government fills her day with a mix of celebrity-fueled grand gestures and the "serious stuff"—staffing White House events and hooking up activists with policymakers. The administration has been solidifying its ties to Hollywood since the 2008 elections, and we're guessing the LGBT youth liaison appointment would be no exception.