Professors want virtual students to have the same experience as the ones in the physical classroom.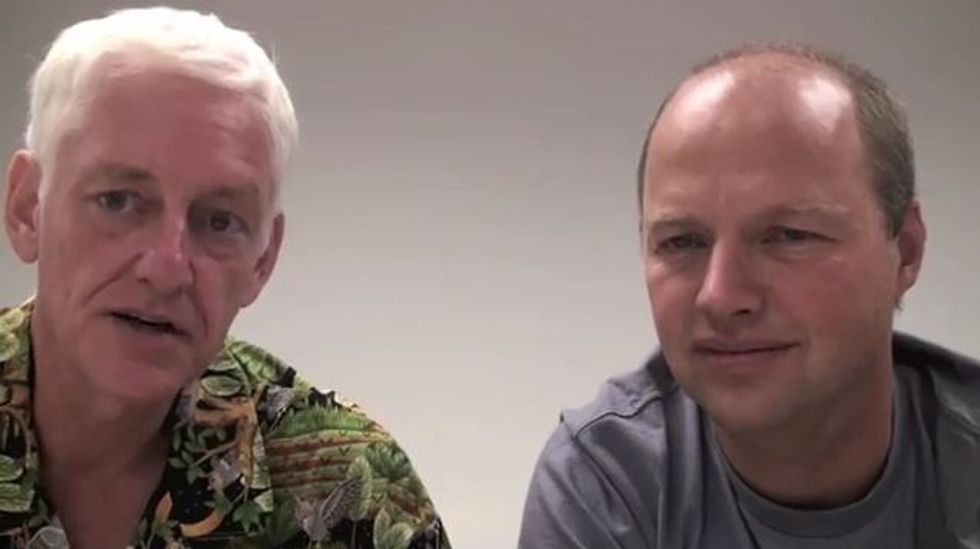 This fall, Stanford decided to experiment by offering its three most popular computer science classes to the public—for free. Within weeks, 200,000 people from around the globe signed up, with
Introduction to Artificial Intelligence
, taught by renowned Stanford professors Peter Norvig and Sebastian Thrun (pictured above), attracting a whopping 160,000 students.
Norvig's tracking found that more than 3 million users have come to the page since the university announced the artificial intelligence class. And more than 35,000 of the people who signed up have stuck with Intro to A.I., turning in assignments and taking midterm exams right along with the 175 students paying to take the class in person.
Articles