Articles
The PopeMover has come to symbolize the Holy Father's grave health and looming death.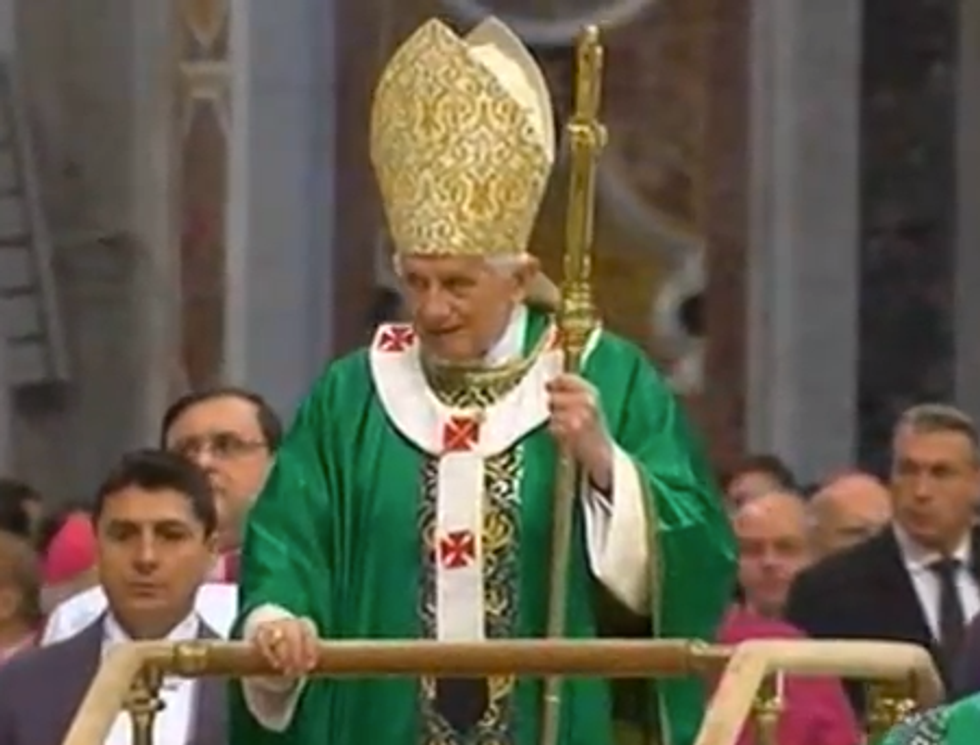 Last Saturday, when Pope Benedict XVI
welcomed 22 new cardinals into the Catholic fold
, concerns for the aging leader's health overshadowed the ceremony in many media accounts. Instead of making the traditional walk down the central aisle of Saint Peter's Basilica, the pope was
pushed on a wheeled platform
to the church altar, occasionally releasing his grip on the handrail to wave to the crowd.
Representatives from the Vatican claim that the pope's use of the platform is in no way indicative of poor health. "The purpose is exclusively to alleviate the efforts of the Holy Father, as already happens with his use of the Popemobile during entrance processions in outdoor ceremonies and in St. Peter's Square," Vatican spokesman Rev. Federico Lombardi said in a written statement. Yet recent reports claim that the pope opted for the platform due to his worsening arthritis symptoms.