Articles
Ecuador will choose rainforest preservation over oil exploitation, if the rest of the world can contribute enough money to make it worthwhile.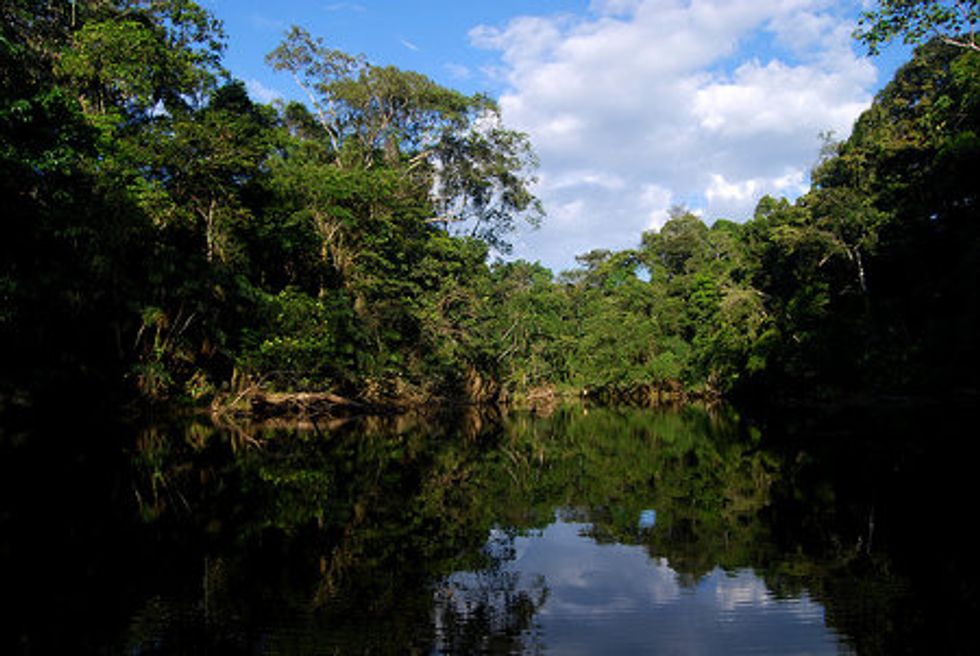 In 2007, Rafael Correa, president of Ecuador, made an offer to the rest of the world. Underneath his country's Yasuni National Park, one of the most biodiverse areas on the planet, lie 846 million barrels of oil valued at $7.2 billion. If the rest of the world could provide Ecuador with half that sum, Correa proposed, the oil would stay in the ground and the rainforest above it would stay intact.
By August 2010, with the help of the United Nations Development Programme, Ecuador had set up a trust fund to receive whatever funds it could raise and set a deadline of Dec. 30, 2011. If donors, both public and private, gave $100 million by that date, the project would go forward. If not, the deal was off. And by the time the deadline passed last Thursday, the world had stepped up: A suite of business people, national governments, and celebrities from Al Gore to Leonardo DiCaprio had donated $116 million, The Guardian reported. That's enough to keep 722 square miles of the park's most valuable rainforest free from oil exploitation, at least temporarily.