Articles
How "practical compassion" helped create innovative footwear for impoverished kids around the globe.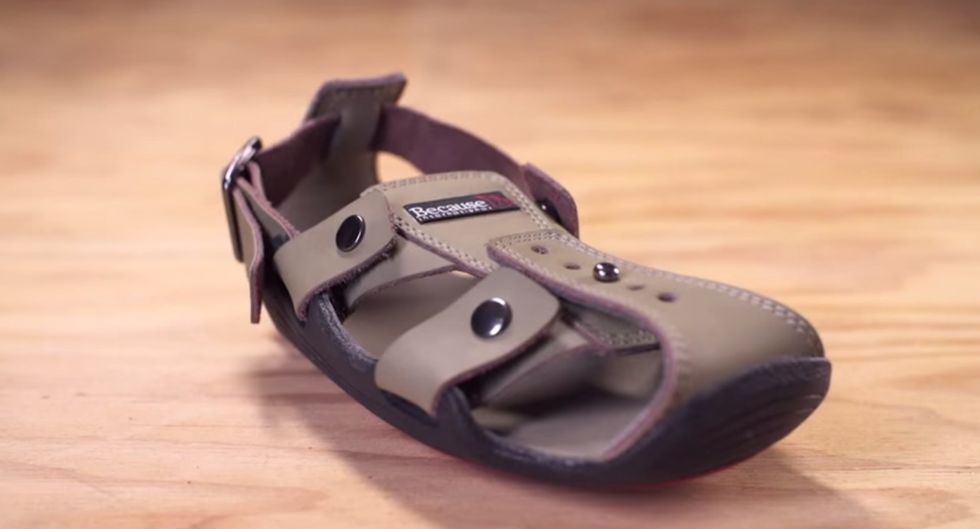 image via youtube screen capture
Most of us probably take for granted how easy it is to simply walk into a shoe store, get an accurate measurement of our foot size, and leave with a perfectly fitting pair of sneakers, pumps, sandals, or boots. That's not, however, a luxury afforded to many in the developing world.