Articles
People Are Awesome: California Principal Selling Entire 350-Pair Shoe Collection to Save Teaching Jobs
Imelda Marcos would've never sacrificed like this!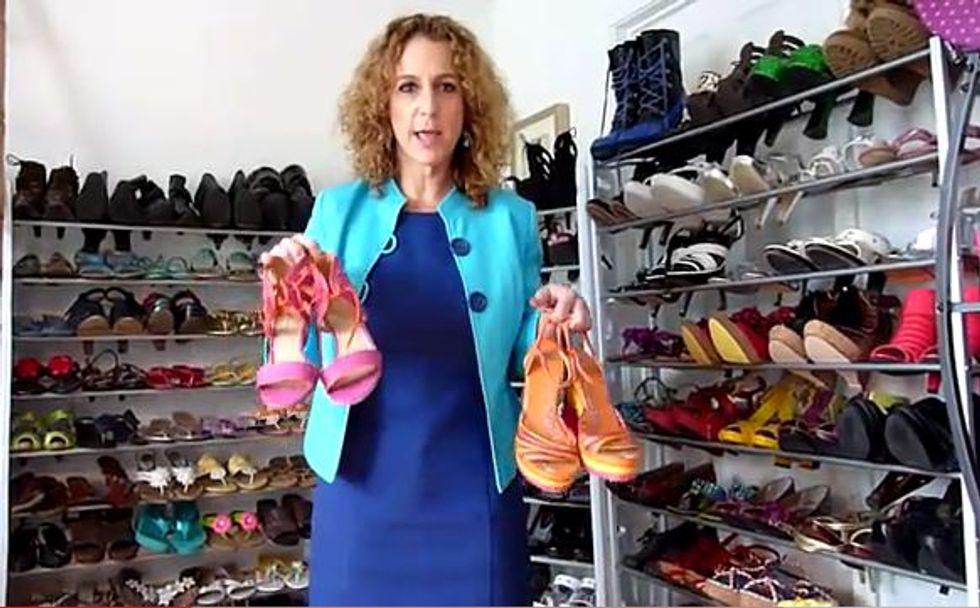 California's education budget crisis continues to spur some seriously heroic acts of sacrifice. Last week we reported on Jocelyn Lam, a Los Angeles area fifth grader who
donated her $300 life savings
to save her school's teachers from layoffs, sparking a community-wide fundraising drive. Now Michele Miller, a principal in the Rescue Union School District in suburban Sacramento, is
selling her entire 350-pair shoe collection
to save teacher and school staff jobs in the district.
Miller says her first passion is children—she's been an educator for 28 years—but her second love is shoes. She has an entire room in her home devoted to her collection. But with a budget shortfall of up to $2 million looming, every librarian, bus driver, and health aid; three vice-principals; and 17 teachers in her tiny seven-school district are set to lose their jobs. Miller says she "couldn't sit back and watch this happening without coming up with some creative solution," so she decided to put her shoes up for "adoption" and charge $1,000 each.
---
Miller says every penny raised through her "Shoes to the Rescue" effort will go directly to the school district. Watch the video below for a brief tour of Miller's collection, and if you want to adopt a pair from her, click here.
[youtube]http://www.youtube.com/watch?v=Owdbq96xFMA