Articles
Double-wrapping is important, but your compost pile could easily double as a crock pot, according to the National Association of Realtors.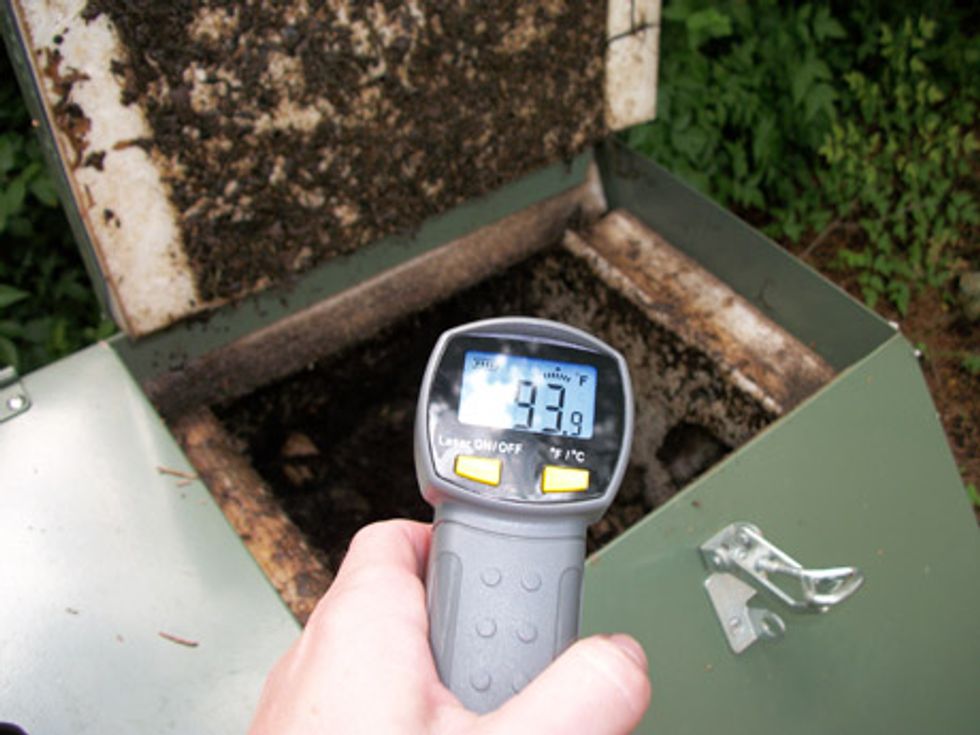 The
National Association of Realtors
wants you to know that ovens are optional, as long as you have a compost pile and plenty of patience.
Steaming compost piles are nature's crock pots; they slow-cook food with heat generated by decomposing organic matter. Once a compost pile gets cooking, temperatures can reach 150 to 180 degrees F, hot enough to cook a roast to medium rare.
\n</blockquote><p> Their <a href="http://www.houselogic.com/articles/cooking-compost-gross-or-handy/">handy slideshow</a> notes that "double-wrapping is the key" and that hard-boiling an egg takes just 22 hours if you can find a 195-degree spot in your compost pile. The larger your mound of decaying matter, the grander your culinary ambition can be: Apparently, some home-schooled kids from Boston used a local arboretum's 20-foot pile to bake a perfect molten chocolate cake.</p><div id="upworthyFreeStarVideoAdContainer"><div id="freestar-video-parent"><div id="freestar-video-child"></div></div></div><p> [youtube]http://www.youtube.com/watch?v=JHRvwNJRNag</p><p> For those of you who are still squeamish, there is also the example of Jean Pain (above), a French compost-ophile who "piped enough methane gas from his backyard compost pile to heat his home in Provence, France, cook his food, and run his car."</p><p> Have any of you tried this? Would you be willing to? I'm intrigued!</p><p> <em>Image: Compost thermometer, via </em><a href="http://greeningaustindaily.com/category/composting/">Greening Austin Daily</a><em>; story via </em><a href="http://www.treehugger.com/files/2011/03/would-you-cook-in-compost.php">Treehugger</a>.</p><br/>